Why Hire a Pro for Countertops Orlando Installation
Why Hire a Pro for Countertops Orlando Installation? When it comes to wanting to have countertops installed in homes or offices, many in Orlando tend to grossly underestimate how tough it is to do so on their own. They typically choose to have natural stone worktops installed in their houses.
Numerous advantages of natural stone include its durability, portability, and low maintenance requirements. However, installing a solid surface countertop might be challenging. Countertops made of natural stone can be expensive to install and are challenging to move. You may believe that taking this course of action will be the most prudent financial decision you can make as a homeowner. Learn a few main points for why working with a pro will put your mind at ease.
Support & Leveling
Making sure that all slabs line up across your kitchen cabinets is crucial when installing a natural stone countertop in your ideal kitchen. An expert in installation is aware of the procedures that must be followed to ensure that each slab will fit into various cabinets precisely. Cabinets of the same level will be used to support and reinforce the heavy natural stone that will be used to ensure that your slab won't break during installation.
High-quality Results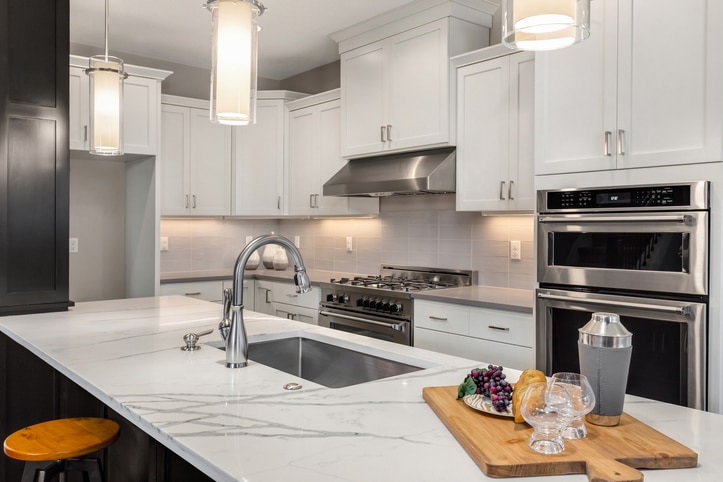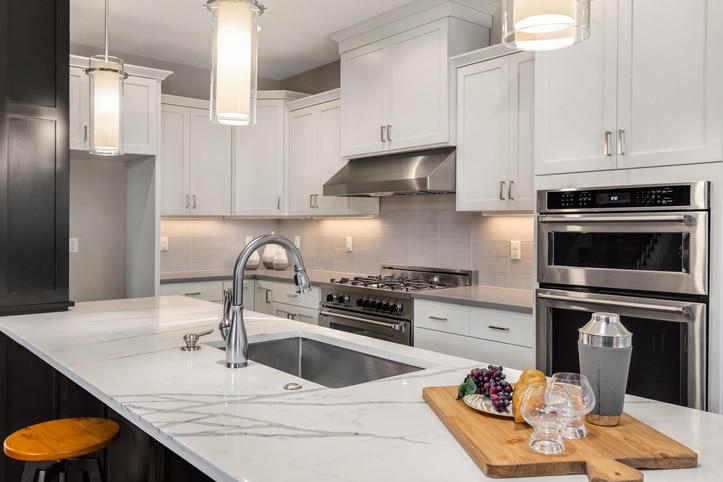 Due to the nature of the task, Countertops Orlando installation faults and accidents are uncommon. Uneven slabs, incorrect grout lines, and cracks and fractures in the slabs are the main issues. For this one reason alone, it is not recommended to use a do-it-yourself approach as a cheaper alternative. Installers of countertops have undergone extensive training to ensure the caliber of their work. People with little experience typically have poor installations. Even additional problems may result from long-term impacts, including increased wear and tear, which may require expensive repairs.
Additionally, it can raise yearly maintenance costs. Hiring an installation specialist will help you get a high-quality installation, which will lessen mishaps, cut down on extra costs, and ease your headaches. These benefits are attainable.
Faster Installation
Countertops Orlando installation alone may take a long time, especially if it's your first time. You can discover a tonne of tutorials and videos demonstrating different things online. Sometimes it is hard to understand the directions. If you encounter issues, such as making a mistake or getting into an accident, you almost certainly will end up wasting critical time. A countertop professional is knowledgeable about every facet of the work, including what is required to complete it correctly. Your installation should go smoothly and quickly if there are no mistakes or snags and no significant barriers stand in the way.
Tools of the Trade
Countertops Orlando specialists know challenging angles and installation elements like sinks must be worked around. Every piece of equipment required to complete the installation is available to them. Professional tools are required for high-quality installations, including those for balancing, lifting, moving, and supporting the natural stone material. You'll need a different set of specialized tools for the backsplash installation. The entire cost of installing something may go up if you have to buy or even rent all of the necessary supplies. Give a trained professional these tasks to complete. By hiring installers, you may stop worrying about these expenses and spend less on the equipment you might not use again.
Less Mess
Stone cutting can produce a large mess. Dust is generated when a natural stone is cut, which settles on everything nearby. Dust can leave behind permanent stains on various surfaces, including walls, windows, carpets, and furniture. The cleaning process could be time-consuming. A skilled technician will take the time to carefully cut your slab at the fabricator to ensure a flawless installation. As a result, no soil or other debris will be distributed inside your home during installation.
Conclusion
When it comes to countertops, DIY might seem like the way to go to save some money. However, there are several reasons why it's always best to hire a professional company for countertops installation. First, countertops are not like most other home improvement projects where a little trial and error is acceptable. With countertops, even a tiny mistake can be costly. Secondly, professionals have the experience and expertise to do the job quickly and efficiently. And lastly, most professional countertops installation companies offer a warranty on their work, so you can be sure that your countertops will be installed correctly and last for many years. So when it comes time to install countertops in your home, be sure to leave it to the professionals.
Kitchen Countertops Orlando: Stone Spirit
If you're looking for kitchen countertops in Orlando, contact Stone Spirit. Our design specialists offer a wide variety of beautiful and durable countertops that will enhance your kitchen's appearance and function. Our countertops are made from natural materials, making them environmentally friendly and easy to care for. The design specialists at Stone Spirit are available to help you choose the perfect countertop for your needs. Contact us today to get started!
Contact us today online for a free estimate or call our office: 407.770.0077