Quartz Countertops Orlando
We offer impeccable services at affordable prices for the installation of quartz countertops with a wide color selection for your kitchen or bathroom in Orlando, Central Florida. If you want quartz countertops for your Orlando kitchen or bathroom, we will help you choose the best color, edge, and finish at affordable prices.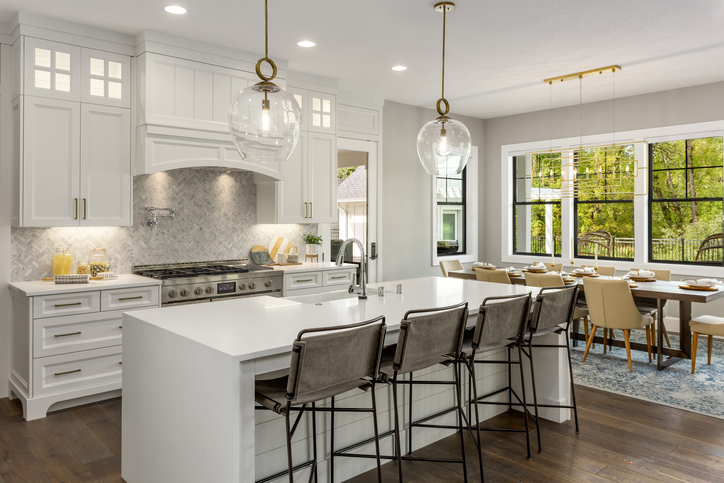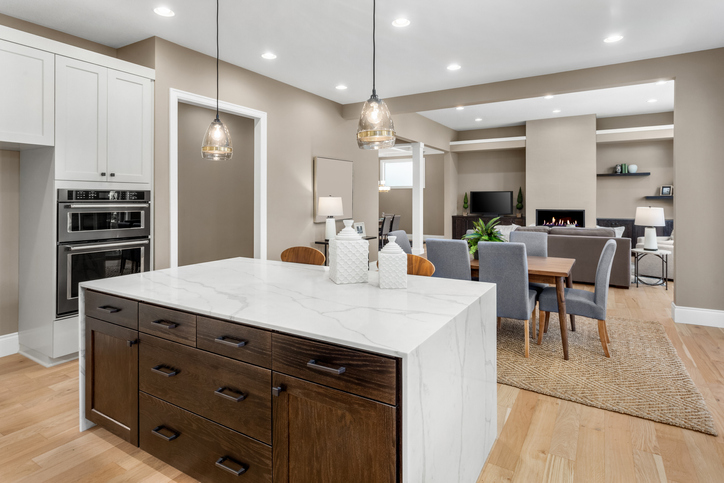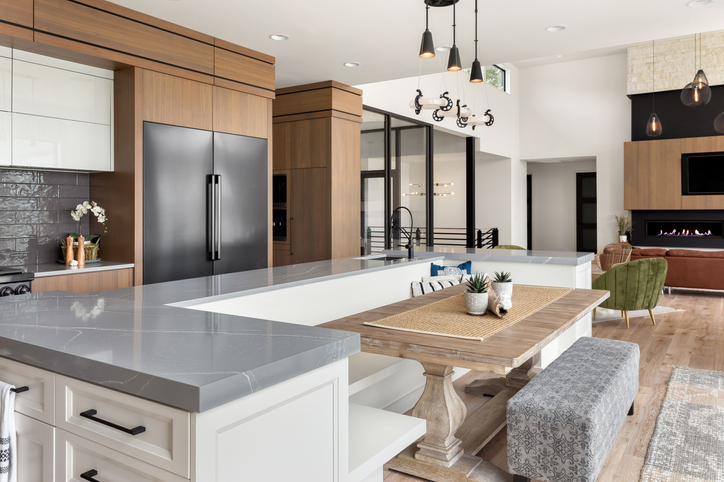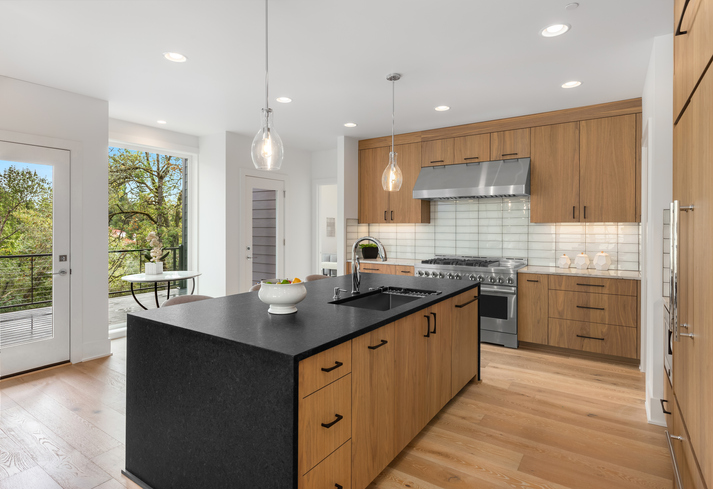 Try quartz countertops if you're looking for a vibrant and elegant look for your kitchen or bathroom countertops. Quartz countertops can bring warmth and elegance to your kitchen. Moreover, they can help you design your dream kitchen. Quartz countertops have lots of features that make them superior to other options. Here, we'll discuss quartz countertop Orlando, quartz countertops' pros and cons, and the main reasons to choose quartz countertops.

Why Our Orlando Customers Love Quartz
When it comes to remodeling your kitchen, selecting the right countertops is key to maximizing both style and functionality. And, when looking for top-of-the-line materials that are durable, low-maintenance, and add a touch of elegance to any space – quartz countertops in Orlando can offer a must-consider countertop installation services in Orlando and central Florida!
Stones Spirit Inc. offers a wide selection of quartz countertops with a flourishing look. And we are one of the most popular choices among homeowners, architects, and designers in this emerging globe.
Installing Orlando quartz countertops would transform your kitchen with natural stone countertops into a magnificent setting. These magnificent surfaces' remarkable beauty and charm will captivate you when you enter the space.
With such a wide variety of hues, choosing one that matches your aesthetic preferences and enhances your existing décor is simple. Quartz's smooth texture and clean polish lend sophistication and beauty to any kitchen.
They are attractive, incredibly robust, and resistant to scratches, stains, heat, and dampness. Unlike materials such as granite or marble, which require regular sealing, quartz is virtually maintenance-free. It will definitely become the envy of everyone who enters.
Quartz is renowned for: 
Easy Maintenance
Material Hardness
Non-porous surface
Stain-resistance
Heat-resistance
Scratch-resistance
Water-proof
Those awesome countertops can totally make your kitchen look bomb! It doesn't matter if you're into the light quartz with chill veins or darker stuff with bold designs and speckles – Orlando's got you covered with choices for any taste.
Treat yourself to fancy cooking by hooking your crib up. Do you feel me? Our expert peeps crafted these stylish quartz surfaces to be perfect for any spot. They look slick and classy in a room and last much longer than other stones. Word is bond. You won't find better durability and longevity than with these quartz counters. I'm telling you, they're the flyest surfaces out there. Give your kitchen a makeover that impresses the homies with these dope countertops from Orlando.
Extensive Color Selection
Selecting the perfect countertop to match your home's style can feel overwhelming. With countless options for colors, patterns, and textures, where do you start? Luckily, our Orlando quartz countertop selection offers unlimited versatility at affordable prices. Whether you crave a crisp, clean look or prefer bold, striking designs, our vast color palette includes something to complement any décor. You can view slabs in person by visiting our showroom to find the ideal aesthetic for your next renovation or remodeling project. At Stones Spirit, we provide the freedom to create a custom look that upgrades your space with beauty and originality.
Quartz is Versatile and Long-Lasting
If you're searching for a way to elevate your kitchen's aesthetic, upgrading to Orlando quartz countertops is an outstanding choice. Quartz countertops offer tremendous versatility and long-lasting durability, along with unrivaled beauty. With their striking appearance that resembles natural stone, they can immediately transform the look of your cooking space into something truly special.
Whether you want a minimalist feel or a more dramatic effect, there's no limit to the design options available when choosing quartz as your countertop material. And because each slab is unique in its coloring and veining patterns, you'll have a bespoke kitchen feature unlike anyone else's.
Outstanding Quartz for Kitchen and Bathroom Countertops
When you visit a quartz countertop showroom, view the slabs in person. Quartz differs from granite and other natural stones as an engineered product. Crushed quartz combines with resins and pigments, allowing consistent coloring and patterns. At the showroom, you can see subtle creams to bold blues in the available quartz colors. Find a fabricator offering quality quartz from reputable brands.
In Orlando, visit Stones Spirit for Granite Countertops. With years of experience, we expertly fabricate and install residential and commercial countertops. Our expansive showroom displays exotic granite slabs imported globally, plus many quartz colors and styles. Schedule a visit to compare their quartz and granite slabs, determining the best material for your home. Our knowledgeable staff will advise you on selecting, fabricating, and installing perfect countertops. As local quartz and granite experts, Our Granite Countertops in Orlando will provide you with a beautiful new focal point for your kitchen or bath.
How to Clean
Quartz surfaces are remarkably low-maintenance. Keeping them clean only requires mild soap and water, making life easier for on-the-go families who still want their homes to be stylishly chic. So indulge yourself and upgrade your home by installing beautiful quartz countertops.
Beautiful quartz countertops elevate kitchens and baths with the look of natural stone but without some drawbacks. Compared to alternatives like granite, marble, and quartzite, quartz is nonporous and scratch-resistant, making it perfect for heavy use. Proper care is required, though, to keep quartz countertops looking pristine.
Keep quartz beauties spotless using mild soap and water for routine cleaning. A mix of vinegar and water often does the trick for stubborn messes. Avoid abrasive pads or cleaners that can dull the surface. Harsh chemicals can damage the resin binders in quartz. Annual sealing by a pro will protect from stains. With proper care for routine cleaning and expert fabrication from Granite Countertops Orlando, you can enjoy flawless, quality countertops in Orlando and beyond.
Magic That Quartz Countertops Bring To You
When upgrading your kitchen, installing a gorgeous quartz countertop is one of the most impactful changes you can make. And if you're in Orlando, FL, there's no better company to turn to than those specializing in quartz countertops in Orlando, Fl.
Our designers and installers will guide you through the process, helping you select the perfect color and pattern that complements your existing decor. White quartz countertops are stunningly beautiful, incredibly durable, and low-maintenance, making them an excellent choice for a busy kitchen. Its non-porous surface makes it resistant to staining and won't harbor bacteria or viruses, ensuring a hygienic environment for food preparation. No matter your kitchen style or budget, we can custom cut any size required with precise measurements and install it flawlessly into your desired space, bringing a touch of elegance with unmatched functionality.
Elevate Style with Innovative Design
Installing a gorgeous quartz countertop can really elevate your kitchen's style and functionality. Fortunately for Orlando FL residents, you can access some of the best quartz countertop options in Orlando. Not only are quartz countertops stunningly beautiful with their unique patterns and vibrant colors, but they're also incredibly durable and resistant to scratches, heat damage, stains, and more.
Custom Quartz Installation
Custom installations that fit any size or shape of your kitchen layout are available, and professional installation services are provided by experienced technicians who ensure a seamless finish that will last for years. Because quartz is nonporous and easy to clean, it's very low maintenance, making it an ideal choice for busy family kitchens where spills happen all the time. Get ready to fall in love with your new countertop as soon as it's installed; we guarantee it!
Quartz countertops are popular among property owners looking to add a modern touch to their home or business space with their sleek appearance and variety of colors. Regarding quartz countertops in Orlando, our experienced team stands out by offering top-quality fabrication services. Over the years, we have perfected crafting stunning and durable quartz slabs that are both long-lasting and beautiful.
6 Top Reasons to Choose Quartz
Quartz countertops have become super popular these days for kitchens and bathrooms. 
They're made from natural quartz stone mixed with stuff like resin to make a sturdy, which creates surface that doesn't stain or need much cleaning, i.e., they are

easy to clean

. Quartz is also resistant to heat, so you don't have to freak out if you set a hot pan on it.

There is a wide selection of colors and patterns to pick from, so you can find the perfect look whether you dig a classic vibe or something more modern. Quartz is a rad option if you want something durable but don't wanna spend a ton of time cleaning and caring for your counters.
Quartz is incredibly durable and low maintenance, making it awesome for busy families or folks without much time for upkeep. You can spill stuff and not stress over stains 'cause it wipes right off.
With all the colors and styles quartz comes in, you can definitely find the perfect one to match your home's style. From neutral creams to bold blues, the options are endless.
Quartz countertops are heat-resistant, but since it is not natural stone, you should still be careful about putting extremely hot items.

Quartz countertops are

nonporous

, so they won't stain or harbor bacteria as some other materials can.
Your home means living in it and dining, resting, playing, etc. Create the style you want with the quartz countertops Orlando offers.
4 Top Quartz Colors Orlando Homeowners Choose 
1. White Quartz
White quartz countertops offer a clean and modern look. White is easy to work with; it matches many colors. The white color adds bright and airy space. It blends seamlessly with many other colors. A lot of designers choose white quartz countertops for kitchens and bathrooms
2. Black Quartz 
Black quartz countertops add a statement to the place, adding sophistication and elegance. It creates a great contrast if kitchen cabinets are white. So it almost makes your kitchen "pop"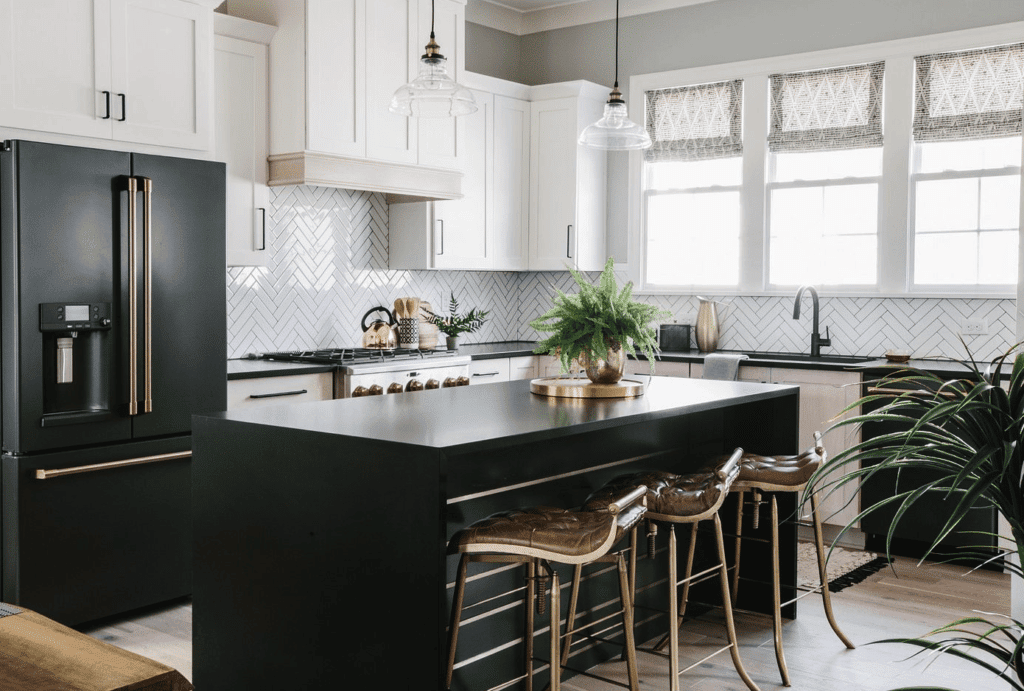 3. Gray Quartz
Gray quartz countertops also are very popular among our Orlando customers. Gray has been a very trendy color for many years now. It is also very easy to work with for designers or home remodelers.

4. Beige Quartz
The final top color for Orlando homeowners is beige quartz countertops. Beige is a very forgiving and easy-to-work-with color. We offer many combinations of shades to match most kitchens or bathrooms.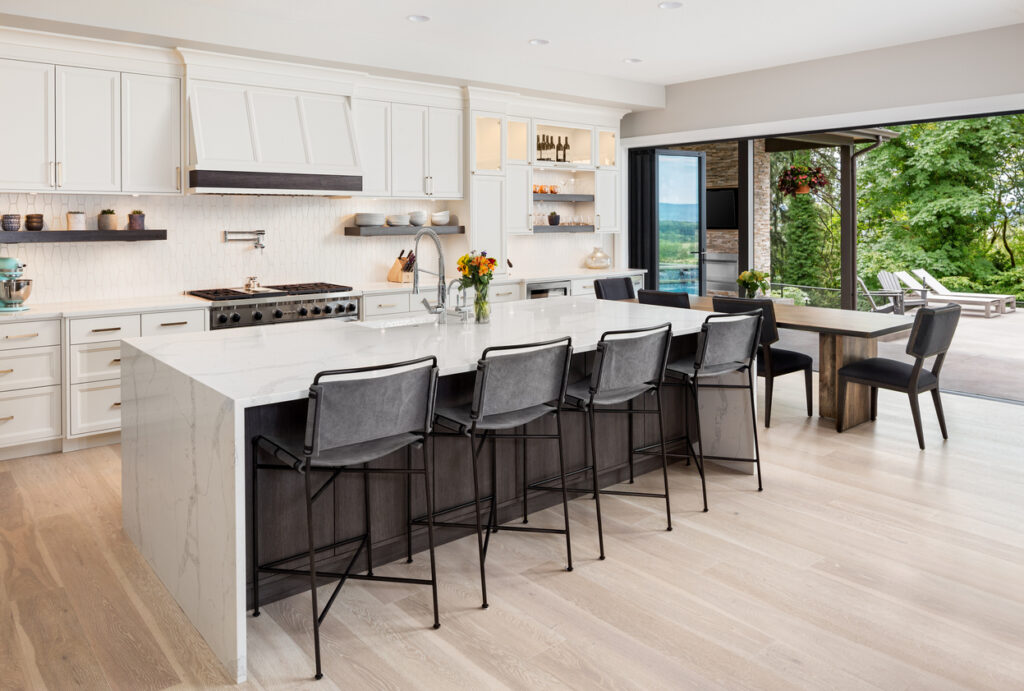 Some quartz countertops also have streaks or swirls of different colors running through them, making each countertop unique. If you're looking for a specific color or want to see what different colors look like, be sure to check out the websites of various quartz countertop manufacturers.
View Quartz Countertops Color Ideas
Pros of Quartz Countertops
Resistant and durable countertop material.
It can give your home an inviting and beautiful look.
Available in lots of colors.
You can choose from various patterns.
Maintenance of quartz countertops is easy when compared to other materials.
Its composition makes it hard stone, and it is stronger than granite and marble.
It is perfect for a large family because it resists stains well.
Quartz countertops have excellent qualities of stone and other polymers and resins, creating their own unique material with special features. It is an engineered stone. It is an extremely durable stone and very easy to maintain.
Visually, it gives a well-designed, finicky, sparkling look. The manufacturer provides a wide variety of colors and different finishes. This material is very suitable for contemporary homes. Many people seem to drift down toward the uniform patterns and solid colors or look with veins.
Where Can I Fabricate and Install Quartz Countertops in Orlando?
Stone Spirit's specialists will be with you from start to finish. We will help you measure to make sure you are getting the correct quote. We will fabricate and install your new countertops!
Contact us at Stones Spirit company for any help regarding Granite Countertop Orlando and professional stone fabrication and quality installation in the Orlando and Central Florida areas. With a visit to their stunning showroom, you can see the array of custom countertop options in natural stones and engineered quartz. Stone countertops and engineered countertops have been a popular choice for people of Florida.
Our Process is very simple:
Choose the countertop material
Schedule templating
Final selections and installation
As a final point, professional companies like Stone Spirit are an excellent choice for kitchen and bathroom countertops. Professionalism plays a foremost role in the industry. Indubitably, it will be an incredible experience for a customer who chooses Stone Spirit.
When installing quartz countertops, finding a professional company with experience and expertise in the installation process is critical.
There are several reasons why quartz is an excellent choice for countertops, including its durability, beauty, and low maintenance requirements. However, quartz can be hard to install correctly. An experienced company will have the necessary knowledge to install your quartz countertops correctly.
What Should You Do Next?
This information is provided because countertops are perfect for any home. When you have decided to use quartz countertops, the next step is to look for quartz countertops in Orlando. You need to contact a professional company for the installation of quartz countertops. Stone Spirit is the best one in Orlando.
Why Choose Stone Spirit for Quartz Countertops Installation?
Now, you might be thinking about why to choose this company when there are too many options in Orlando. There are many reasons for choosing the Stone Spirit.
We have years of experience, and we have done many successful installations.
You'll get free estimates before hiring us.
Our company provides quality services.
We have done many commercial & residential projects.
We have accreditation from the Marble Institute of America.
Our team uses the latest technology to provide high-quality work.
We believe in maintaining cost-efficiency and time.
Custom Countertop Delivery in Orlando
In Orlando, the search for quality work and countertops of the highest quality ends at Stones Spirit. Unrivaled in delivering custom countertop solutions, their dedication shines in every project. Each countertop they install not only exudes professionalism but also embodies the highest level of surface finish. It's no wonder residents in the Florida area rave about their top-notch service. Stain and scratch-resistant? Absolutely! These countertops seem to repel common kitchen wear and tear, a feature that leaves old countertops in the dust. You're not limited to typical granite or marble – the selection of stone extends far beyond. Their vast selection boasts colors and textures aplenty, catering to all styles and preferences. Stones Spirit prides itself on offering an extensive selection that allows every customer to make a statement with their countertop. Want to see their wide variety? They'd be thrilled to show you around.
What sets Stones Spirit apart?
It is the highest level of service installing granite, quartz, and marble countertops. It's their mission to ensure every countertop installation comes out perfect. With an extremely professional and meticulous team, they go the extra mile to ensure your countertops are perfect, beautiful, and durable. Believe us, once you experience their service, you'd not hesitate to recommend them too. So, when you're ready to ditch your old countertops for the perfect new one, Stones Spirit awaits. They'll help you choose the perfect piece that will make your kitchen the envy of your neighborhood. Schedule a free consultation and see why Stones Spirit offers the best quality countertops in Orlando. Ready to transform your kitchen? Let Stones Spirit provide the countertop you've been dreaming of – because nothing less than perfect will do.
Take Aways
So, imagine a time you stepped into a kitchen. Do you recall the old, worn-out countertops? Those days are gone. Enter a new era, an era of progress. Tech has given us a shiny, novel gift known as quartz countertops. These aren't your grandmother's countertops, oh no. Quartz countertops clearly depart from traditional ones, stepping boldly into tomorrow.
Moreover, we have covered the pros and reasons for using quartz countertops. Finally, after you decide to use quartz countertops in your kitchen or home, you can contact a professional countertop design company, Stone Spirit, for a successful installation. Request Free Quote
Get Your FREE Quote Today!