Granite Countertops in Orlando
Granite Countertops Colors in Orlando
Is it time come to remodel your kitchen? Are you having second thoughts about the granite countertop material you intend to use? Remember that while altering, several factors are involved, and each one is crucial, whether it be the distribution, the materials, or the Granite Countertops Colors in Orlando.
You must have been examining pictures of other kitchens with granite countertops, but you still aren't sure if it's the most acceptable choice. Because of this, we will discuss granite countertops in more detail today in this post, including their benefits and drawbacks, as well as everything else you could find helpful to know before choosing.
Due to its attractive appearance and finish, granite is a natural stone frequently used in architecture and decoration. It is also a material that comes in a wide variety of hues, making it easier to match it to the design requirements that we have in mind.
It is a very durable material, and while the hardness of different types of granite can vary, all produce high-quality results, it is true. It is highly advised to utilize it on the countertop because of this.
Granite Countertops Colors in Orlando?
After weighing the benefits and drawbacks of granite countertops, it is time to consider the numerous hues in which this durable material can be available.
White Granite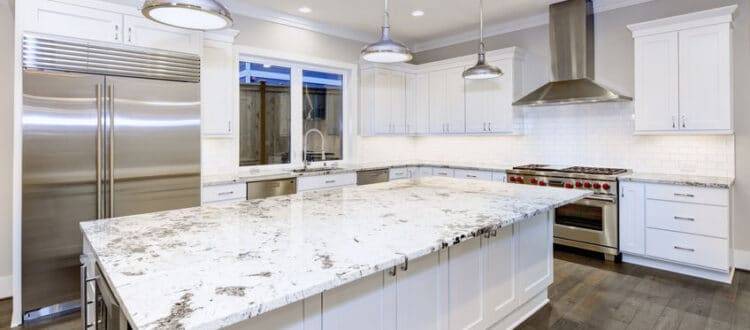 Granite countertops in shades of white or grey add a sense of peace and harmony to the kitchen while illuminating the area. Additionally, it will update and modernize the kitchen's appearance. In white tones, these are the most popular in 2022.
https://stonespiritinc.com/product/white-alamo/
https://stonespiritinc.com/product/white-macaubas/
https://stonespiritinc.com/product/white-lava/
https://stonespiritinc.com/product/white-splendor/
Grey Granite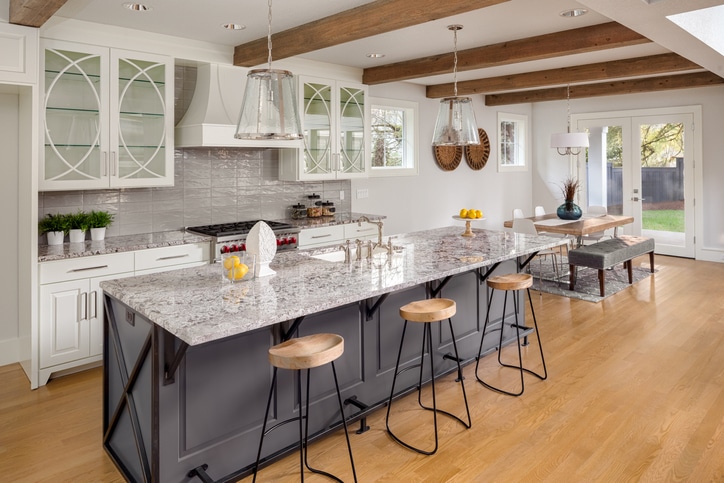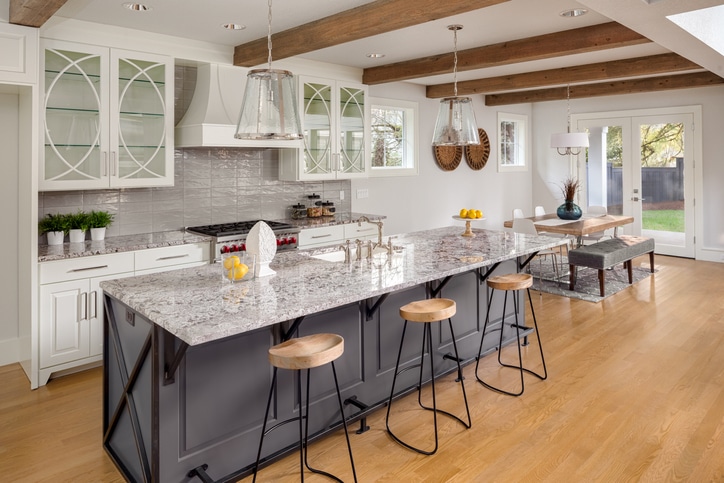 They add a touch of elegance and can complement any décor. Grey granite countertops are also easy to clean and maintain, and they are very affordable. When installed by professionals, grey granite countertops can add value to your home and make it more attractive to potential buyers.
The most popular grey granite countertops are:
https://stonespiritinc.com/product/graphite-grey/
https://stonespiritinc.com/product/vancouver/
https://stonespiritinc.com/product/smoky-white/
Brown Granite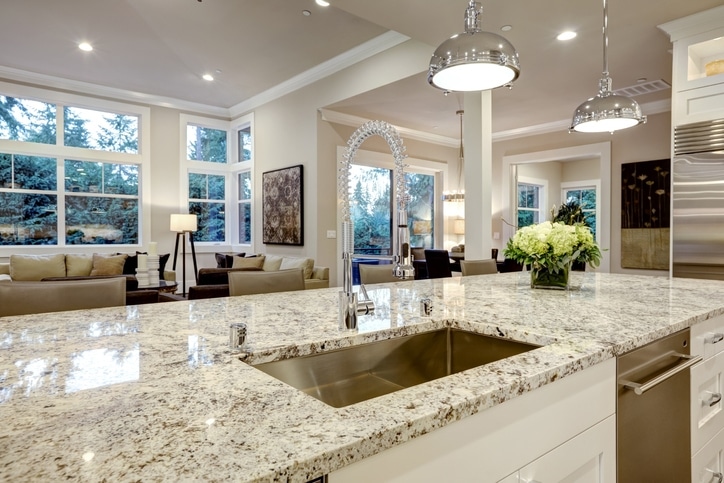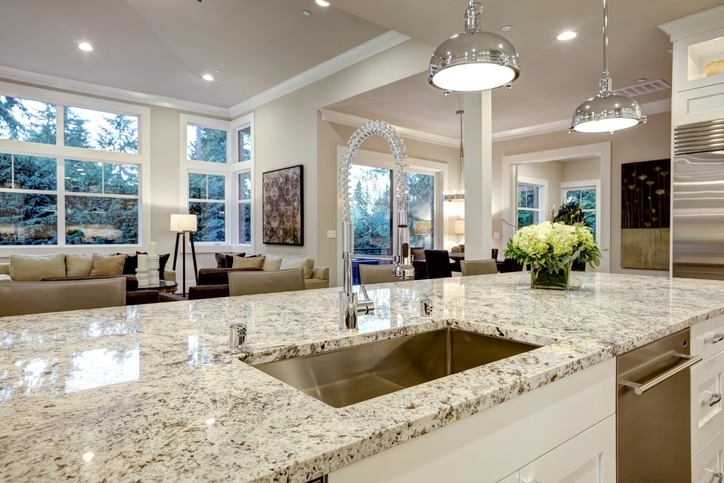 Brown granite is very popular. Some brown granite countertops have gray shades in them, making it a great option to match both gray and brown. Brown granite countertops can help to create a unique & stylish look for your home. This is a color that represents nature. Get a stylish, glitzy appearance.
Popular brown colors:
https://stonespiritinc.com/product/snowfall/
https://stonespiritinc.com/product/6466/
https://stonespiritinc.com/product/crescent-veil/
Black Granite Countertops
Any natural stone will tell you that black is one of the most sought-after hues. Its refinement makes it ideal for any space, including the kitchen counter.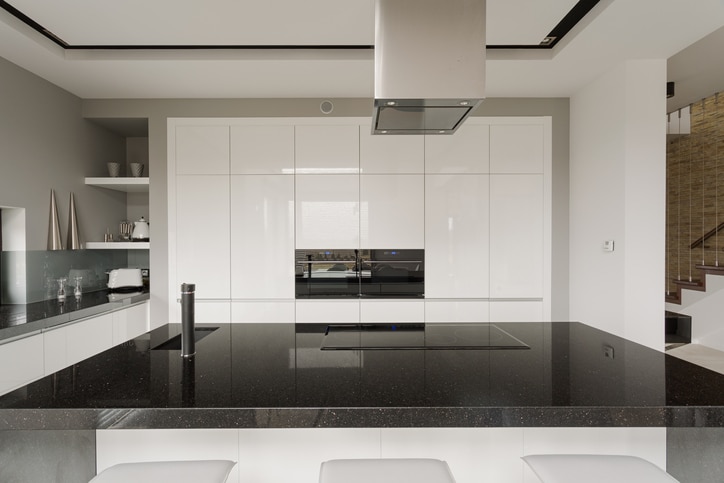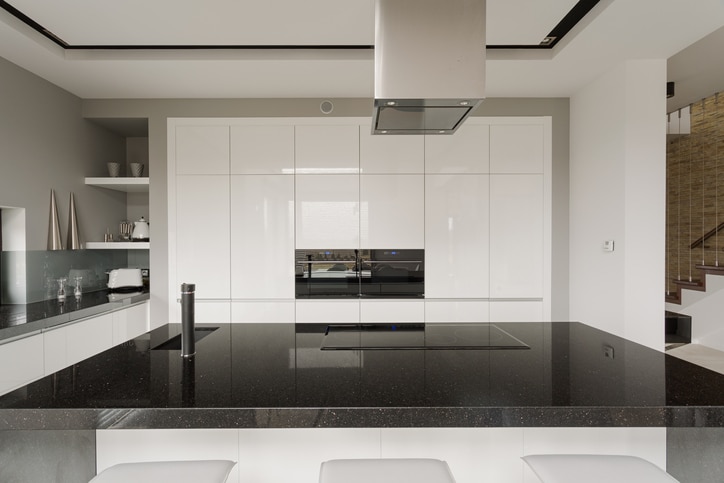 The most popular black countertops colors are:
https://stonespiritinc.com/product/san-benedito/
https://stonespiritinc.com/product/black-galaxy/
https://stonespiritinc.com/product/uba-tuba/
If you are looking for a different look, these colors are also available:
Yellow or Gold Granite Countertops
For those looking for an unusual and other variety of granite countertop that isn't overly spectacular but out of the norm, yellow or gold-colored granite offers many options
Blue Countertops
The ideal mirror of harmony and balance is blue granite. Its color creates nearly mesmerizing and incredibly stunning finishes, resulting in avant-garde and contemporary environments.
Pink Granite Countertops
Pink is more adventurous and original than other colors, but it's still quite lovely. It is also ideal for giving the kitchen character and adding a vibrant accent to the otherwise dull decor.
Red Granite Countertops
Red is one of the most dramatic and audacious colors, making it ideal for granite countertops that want to contrast sharply with the other hues. As a result, it will make the kitchen a vibrant and inviting room.
Green Granite Countertops
The elegance of the color green cannot be denied, and it is becoming increasingly popular, particularly in interior design.
When it comes to granite countertops, there are many factors to consider. One important decision is choosing the right color and making sure that color matches other areas of your home or office.
Overall Style
First, consider the overall style. You may want a darker granite countertop if you have a large kitchen, as large spaces can take darker colors. Lighter granite colors may be more appropriate if you have a traditional, country-style kitchen, or small kitchen.
Colors
Second, consider what colors will complement and match your cabinets and floors. You want your granite countertop to blend and compliment the rest of the kitchen, not stick out like a sore thumb.
Space
Third, take into account how much granite you need. If you have a large kitchen, you may want to choose a darker color so it doesn't look too overwhelming. On the other hand, if you have a small kitchen, you might want to go with a lighter granite color to open up the space.
Don't be afraid to experiment! This is your chance to make the kitchen unique and the way you have always wanted. Try out different granite colors until you find one that you love.
Stone Spirit: One-Stop Granite Solution in Orlando
Stone Spirit is one of the leading countertop fabrication and installation comapnies. They have a wide selection of granite countertops and offer quality installations. Stone Spirit offers competitive prices, offers free quotes on any project you can provide them with.