Granite Countertops
Granite Countertops
The beauty of granite countertops is unmatched. There's something timeless & appealing about granite. High-quality kitchens look amazing with granite countertops & often become the room's focal point. Granite comes in 200 shades, so you can pick one that matches your cabinets, flooring, and walls.
What are the features & descriptions of granite countertops?
The choice of granite countertops is a personal decision based on taste, color scheme & style of life. But it's essential to know the features of the material before making the final decision. Granite is a beautiful, luminous stone with a great variety of styles, colors, and designs.
Sometimes we have customers asking if granite countertop is natural. Yes, granite is 100% natural. But at the same time, there is granite that is already pre-sealed. We import it from quarries. Then it is cut into different slab sizes, polished, and delivered to the showroom. Granite slabs can have a very exotic look, reveal a personal statement, & change the look and atmosphere of kitchens and bathrooms.
Some stones are very rare and hard to find. These slabs will have a lot of veining, structure, color shades, and tints. Granite is also known as "fire rocks". It is formed by slowly cooling pockets of magma trapped beneath the earth's surface. Since the stone is so hard with so many colors, it makes a perfect choice for countertops.
Granite Pros
Very hard material
Extremely durable
Highly resistant to staining
Scratch and heat resistant
Large selection of colors
Ideal for kitchen countertops
Porous, but can be sealed to prevent staining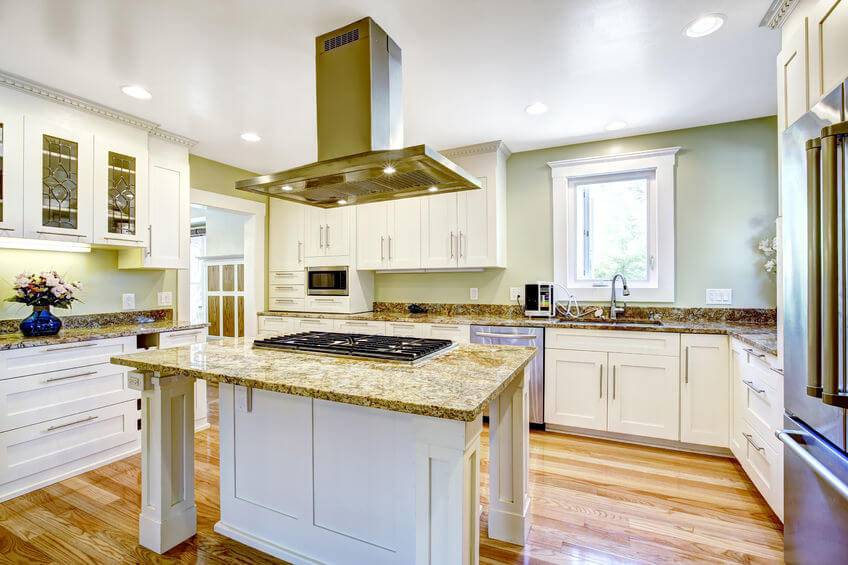 Granite countertops can be sealed for up to 1 year, and some companies can seal it for up to 3 years. Once granite countertops are sealed properly, no staining should occur. To maintain the luminosity of granite, clean it with a specifically designed cleaner for granite. For example, Stone Spirit has an excellent product that cleans and maintains the sealant and the granite's shine.
How to choose granite countertops?
1. Quality 
Granite is a natural stone. As mentioned earlier, some granite is all 100% natural, but some slabs can come already pre-sealed.
2. Colors
The color of granite varies depending on where it was mined. The most common shapes are white, gray, brown, yellow, red, green, blue, black, pink, or purple. White granite is most often used for bathrooms, and other shades of granite are used for kitchens.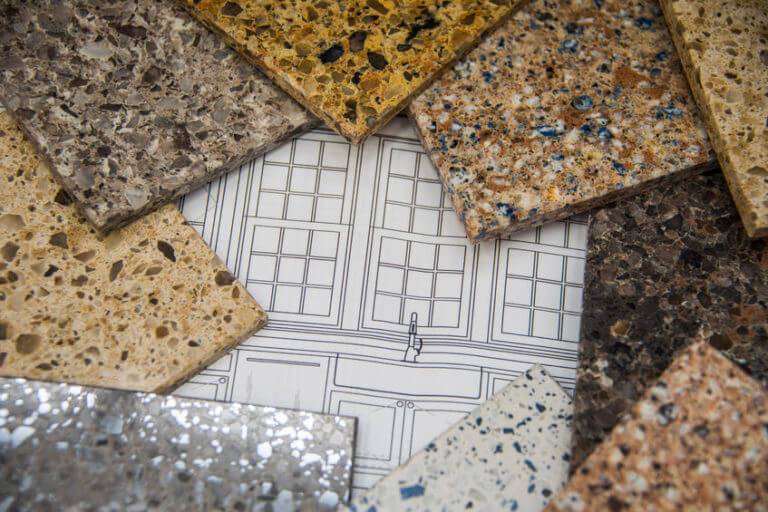 3. Patterns
Granite offers different patterns. Patterns range from simple geometric shapes to intricate designs. Geometric patterns are often used for floors, while intricate patterns are used for countertops.
4. Sizes
Granite is delivered in slabs. There are regular-size slabs and jumbo slabs. Jumbo slabs allow usage on large surfaces without or with fewer seals. For example, it is a great option for a large kitchen aisle.
5. Prices
Granite prices vary based on the type and level of the granite. Other features that influence the price are patterns, sizes, and color. Prices with fabrication and installation start at around $40 per square foot for a small tile and go up to over $100 per square foot for a large slab.
6. Edges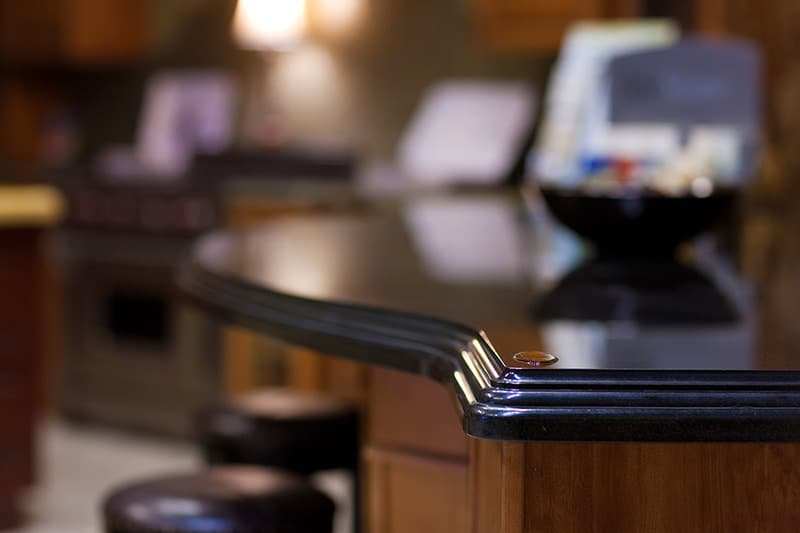 There are many edges that are available for granite countertops. But make sure to choose the right edge finish for your style. As some edges may not match certain styles.
Sensa Granite by Cosentino offers granite that is already pre-sealed.
Stone Spirit is one of the leading providers of granite countertops in Orland. Stone Spirit offers a wide variety of colors and options at the showroom. Our design specialists can help you choose the right material and color for your project!