Replacing Countertops in Orlando
Tips to Consider in Mind When Replacing the Countertops in Your Kitchen on a Tight Budget
The installation of countertops is a beautiful improvement to make in your kitchen stand out and pop. Countertop surfaces, regardless of whether you choose counters made of natural stone, solid surfaces, or another material, define the statement made by the home. Before you rush out and replace your outdated countertops with something chic and within your budget, you should think about many things first.
The following are some guidelines to adhere to when replacing Countertops in Orlando on a budget, which may be suitable for you in terms of ease and alternatives.
A Comprehensive Countertop Replacement Checklist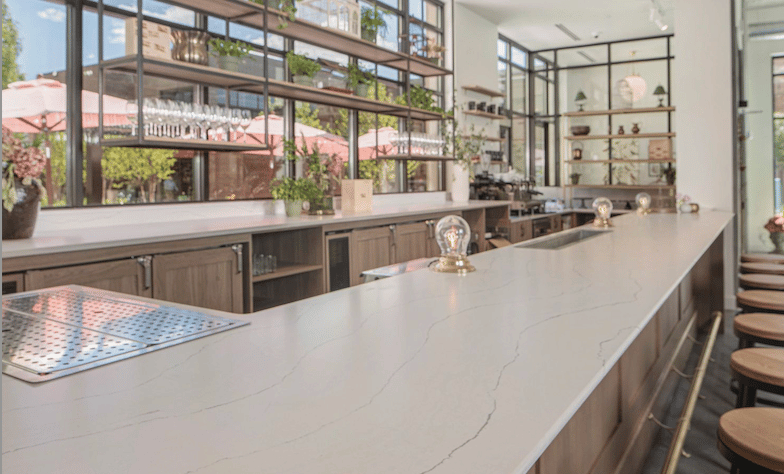 Replacing your countertops is a big decision. Not only do you have to choose the right material, but you also have to consider things like cost, maintenance, and durability. To help you make the right decision for your home, we've put together this comprehensive checklist of things to consider when replacing countertops.
Cost is always an important consideration when making any home improvement. Regarding countertops, there is a wide range of prices depending on the material you choose. For example, laminate countertops can start as low as $10 per square foot, while more expensive options like granite or marble cost $50 or more per square foot. Factor in the cost of installation when considering your budget for countertop replacement.
Another important consideration is how easy the countertops are to maintain. Some materials, like granite or marble, require regular sealing and polishing to look their best. Others, like quartz, are much more low-maintenance and only need a simple wipe-down with soapy water. Consider your cleaning habits and decide which type of countertop will be most accessible for you to keep up with and the best maintenance.
When picking out new countertops, you'll also want to consider how durable they are and how well they will hold up over time. If you cook or entertain a lot at home, you'll want to ensure your countertops can stand up to heavy use. Materials like granite and quartz are solid and resistant to scratches and stains, while laminate is more susceptible to damage.
Consider all the items above when replacing your countertops to make the best choice. From cost and maintenance to durability and style, it's important to get research done before deciding. We hope this checklist has helped give you a better idea of what's essential to think about before replacing your countertops.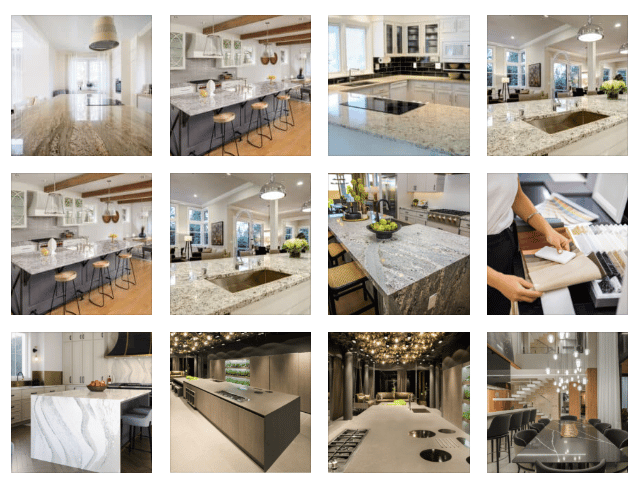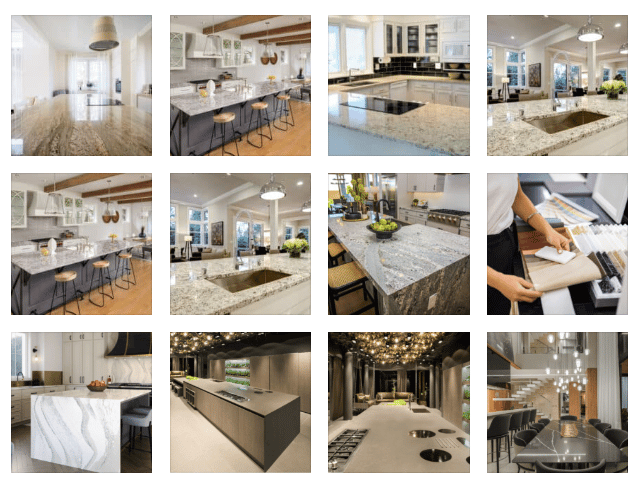 It is always best to investigate various material possibilities and develop alternate solutions for replacement. If we are familiar with the appropriate materials, such as marble, ceramic tile, granite, quartz, limestone, or solid surface counters, dealing with kitchen countertops is not nearly as challenging as one might think. Your concept for a cheap or do-it-yourself improvement might benefit from any of these three types of materials since they are all long-lasting, affordable, and easy to work with.
Search for Remnants 
When did you hear about the remnants? If not, you should think about putting them to use right away because they may save a significant amount of money and make beauty, which is both uncommon and difficult to discover, more accessible. You may inquire about and become familiar with the most excellent deals on some of the suggested remnants for kitchen worktops, such as quartz, granite, and marble, so that you can gain a better orientation.
Easy Laminate
Countertops made of laminate material have been available for quite some time. It is one of the countertop materials available to individuals who value keeping their spending under control. Laminate countertops provide a nice appearance without breaking the bank and are simple to install, even for those with just fundamental building knowledge. If you want your office or house to have a charming country cottage atmosphere, one of the possibilities you may go for is butcher block counters in the kitchen.
Granite Countertops
Granite is one of the popular home selections, and it is available in many colors and designs. In addition, it is incredibly long-lasting, doesn't call for much upkeep, and is a relatively affordable alternative when looking to replace kitchen countertops. The finest feature of granite countertops is their resistance to heat, stains, and scratches provided that a protective sealer is applied to them on a yearly basis. But before you go out and buy granite countertops, make sure you do your homework and select hues that will never go out of style, such as white and green.
Contact Stone Spirit For Replacing Countertops in Orlando
If you're considering replacing your old countertops with something new and exciting, you may want to consider contacting a contact Stone Spirit.
Whether you're looking for a natural stone option or something more dramatic, we have exactly what you need. Get in touch with us today to explore our products and find out how we can help you achieve the look you desire!