Quartz Countertops in Orlando
Quartz Countertops in Orlando
Are you looking for Quartz Countertops in Orlando?
Stone Spirit has been providing quartz countertops fabrication and installation for over 25 years and loves what we do! Changing people's opinions about granite and marble being the only choices for kitchen countertops.
The best thing about quartz? No maintenance. Yes, no washing or cleaning, and ready for hours of chopping and cooking.
It's truly unique! But don't take our word for it. Read the article and make your own opinion!
Quartz Countertops are trendy among designers and homeowners who want to add value to their homes. Quartz countertops are durable and have many advantages over granite, marble, and laminate countertops. Here are some of the reasons why quartz countertops are becoming increasingly popular.
Advantages of Quartz Countertop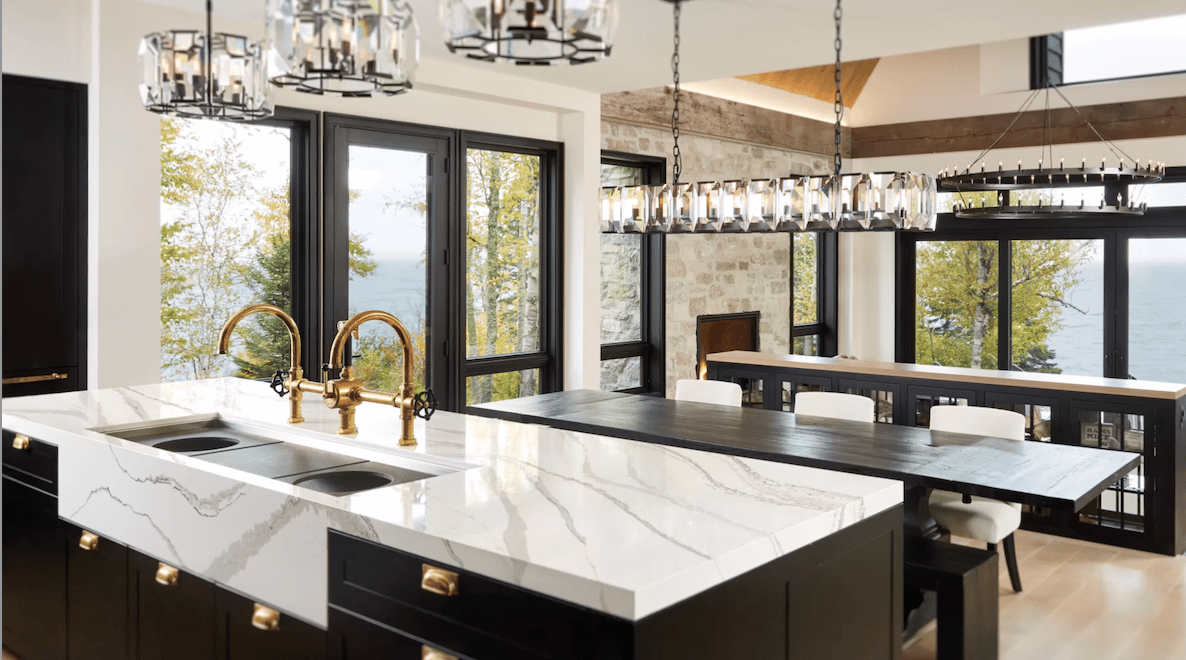 1. Durability
The first advantage of quartz countertops is their durability. Quartz does not chip easily and is resistant to scratches and stains, unlike other countertops. Quartz countertops are highly scratch-resistant and can withstand high temperatures without warping.
2. Easy Maintenance
Another great feature of quartz countertops is that they do not need much maintenance. You can clean them using soap and water and wipe off any spills immediately. If you spill something on your quartz countertops, use a wet rag to remove the liquid and then dry it thoroughly.
3. Versatility
The next great feature of quartz countertops is versatility. Because they are nonporous, they can be cleaned easily. Also, they are stain-proof and can withstand high-temperature ranges.
4. Low Cost
If you are looking for a low-cost option for your kitchen countertops, quartz is definitely the way to go. Quartz countertops are less expensive than granite, marble, and other materials.
5. Environmentally Friendly
Because quartz is naturally occurring, it is considered environmentally friendly. It is also recyclable and biodegradable.
6. Long Lasting
Unlike other types of countertops that require constant replacement, quartz countertops last longer. They are also easier to maintain because they do not require sealing.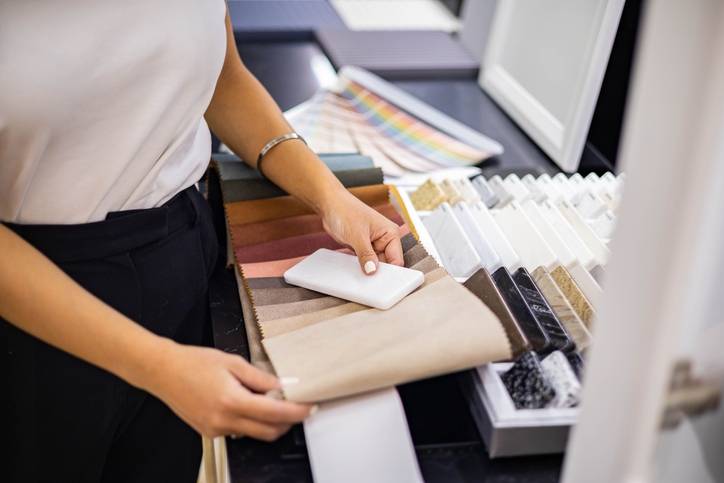 White Quartz
White quartz is the most popular color of quartz countertops. It is often chosen because it is the easiest to clean and maintain. It is also the least expensive option. It comes in many different shades, including white, gray, black, and cream.
Black Quartz
Black quartz is a darker version of white quartz. It is commonly used in bathrooms and kitchens because it is easier to keep clean than white quartz. It is also less prone to scratches and stains.
Gray Quartz
Gray quartz is a lighter shade of white quartz. It looks great in any room and is perfect for those who prefer a neutral look.
Blue Quartz
Blue quartz is a dark blue-gray color. It is a popular choice for kitchen counters because it is durable and easy to clean.
Red Quartz
Red quartz is a reddish-brown color. It is a beautiful addition to any home. It is a good option if you want something unique.
Green Quartz
Green quartz is a bright green color. It is a great option if you want something that pops out at you. It is also a popular choice for bathroom vanities.
Pink Quartz
Pink quartz is a pretty pink color. It is a nice option if you want something fun and feminine.
Pros and Cons of Quartz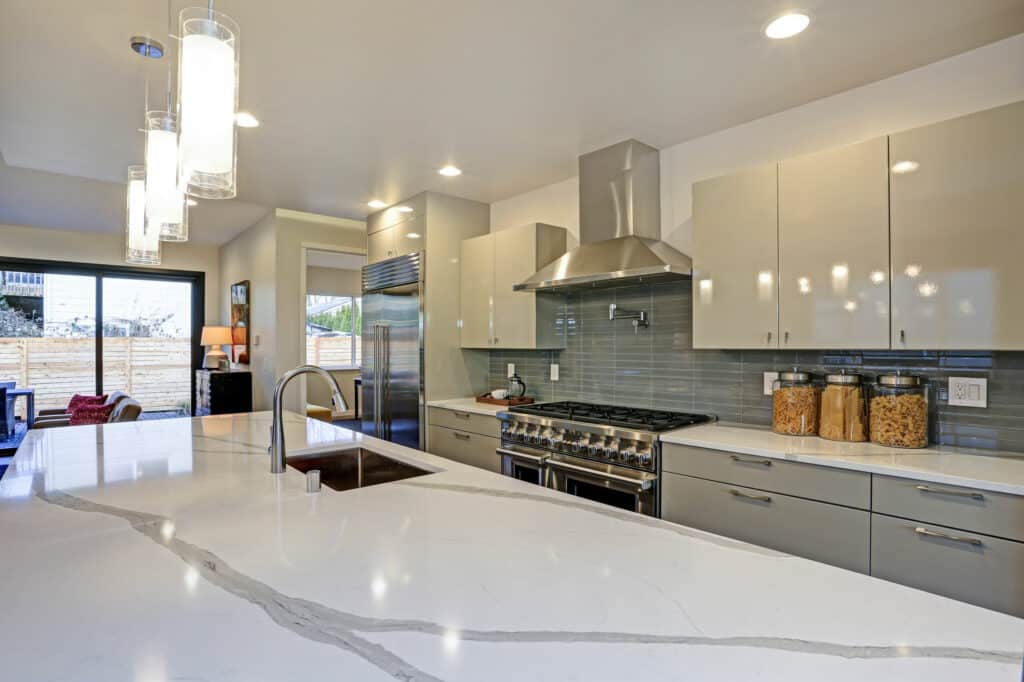 There are pros and cons of quartz countertops
Quartz is one of the most popular and most used materials for countertops. It is durable, easy to care for, and comes in various colors.
While white quartz countertops are undoubtedly popular, several other colors are also commonly used. Black quartz countertops are perfect for creating a dramatic look, while grey quartz countertops can give your kitchen a more modern feel. Beige quartz countertops are a great option if you want a little lighter. Of course, you can always create a unique look by choosing quartz countertops in an unusual color, such as blue or green. No matter your style, you can find quartz countertops in the perfect shade.
Quartz countertops in Orlando are great for kitchen, and bathroom remodels because of their durability and elegant appearance. However, keep this in mind before choosing quartz for your countertops. First, quartz is a natural stone with resins – 93% is stone byproducts, and 7% is binders. So it is subject to staining and can be damaged by heat and acid. As a result, it is critical to avoid placing hot pots and pans directly on the surface. In addition, quartz is a very hard material, so it is not suitable for cutting or food preparation. Finally, quartz countertops can be expensive, so shop around and compare prices before deciding. With these considerations in mind, quartz can be a beautiful and durable addition to your home. The price can be anywhere from $55 per square foot to $100+ per square foot for fabrication and installation.
If you are ready to install Quartz Countertops in Orlando,  Stone Spirit is ready to help! We have professionally trained design specialists who can recommend the best countertop material option! Need to match cabinets and tiles with countertops? No problem, contact one of our specialists today!
All of our work goes towards completed projects. If you choose to get countertops, please know you will get assistance from start to finish from Stone Spirit.
So, if you want to become a Stone Spirit client, send us a message!