Granite Countertops Orlando
Granite Countertops Orlando
Are you looking for granite countertops Orlando has to offer and wondering how to choose the best granite Countertops?
Do you plan on installing new countertops in your kitchen or bathroom in the near future?
Granite countertops add a touch of luxury to any kitchen and can last for many years with proper care. Choosing a reputable company that will do the job right is essential if you're planning to install granite countertops in your home.
Here are the main things you need to know when selecting a granite countertop
Hire the reputable granite installation company
Make sure that the company you choose is licensed and insured. It protects you in case of any damages or accidents during installation. You can request licenses anytime, and reputable companies will have no problem providing all necessary documents.
Variety of granite colors
Hire a company that offers a lot of choices for granite countertops. Since granite slabs can vary in color and shade, make sure to preview the slabs and hand-pick the ones you want for your countertop remodel project.
Quality & warranty for granite countertops
A good Granite Countertops installation company can show you a portfolio of their previous work. This will give you an idea of their level of craftsmanship and attention to detail. Granite countertops can be a significant investment, so you'll want to choose a company that offers a warranty on their work. It protects you in case of any problems down the road.
Quality is an aspect of craftsmanship.
What granite countertop colors are popular in 2023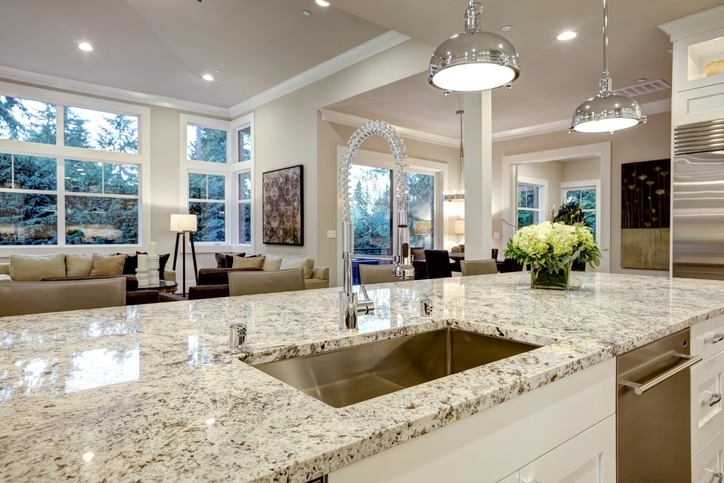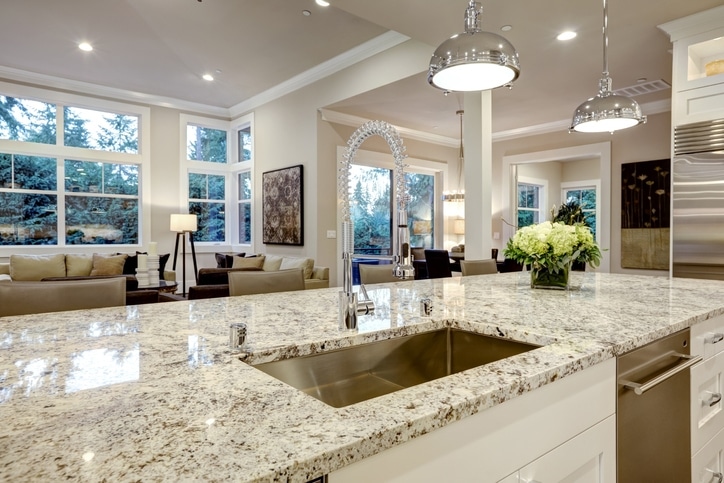 Granite countertops are popular with many homeowners because of their beauty and durability. Granite comes in various colors, so you can choose the one that best suits your style.
Some of the most popular granite countertop colors for 2022 include white, black, gray, and green.
White Granite
White granite countertops are a classic choice that will never go out of style.
White granite countertops are very popular, as they can match many colors and designs. It is a very popular option nowadays.
Black Granite
Black granite countertops are perfect for creating a dramatic look in your kitchen.
Black is also a very popular choice, as it can be easily matched with other colors, or add more unique and dramatic look.
Gray Granite
Gray granite countertops are a trendy choice to give your kitchen a modern feel.
Gray tones have been extremely popular within the last 10 years. Gray countertop can go really well with white cabinets.
Beige Granite
Beige granite is an excellent natural stone to choose if you are looking for a neutral-colored theme. Sometimes beige granite comes with the shades of gray, which makes it a perfect choice to match beige and grey tones.
Green Granite
Green granite countertops add a touch of nature to your kitchen and can help create a soothing atmosphere.
No matter what color you choose, granite countertops will surely add beauty and value to your home.
Granite kitchen or bathroom countertops are surfaces that will dazzle guests and endure the test of time. Throughout human history, natural stones such as granite have been used for various uses, including installing countertops.
How to find the best granite installation company?
Online Search
Look up all of your installation options for countertops online to learn more about them. You may locate nearby companies that offer these services using a search engine like Google or Bing. Examine every company that is situated in your area, and then visit each one's website or business page.
Read performance reviews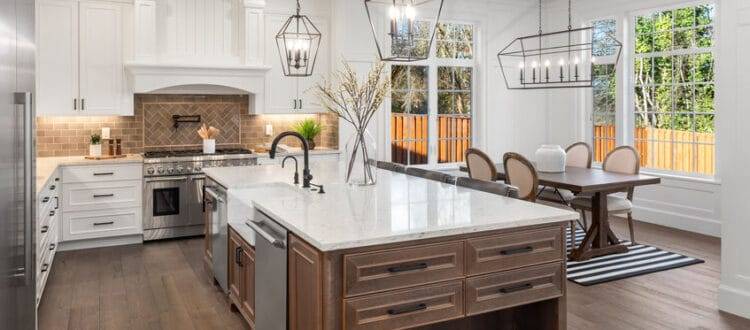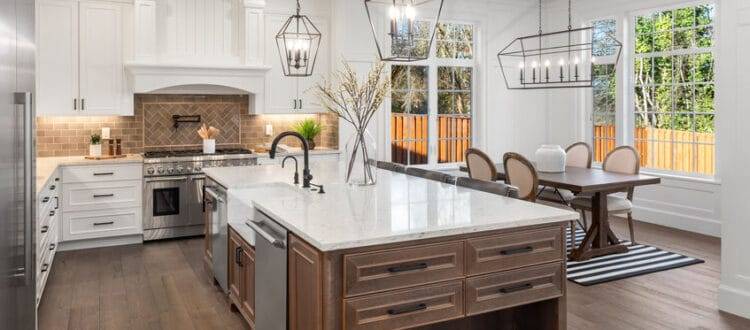 Spend some time reading evaluations of each company that provides installation services. How well-liked are they among the residents of the neighborhood? Have you already worked together with previous customers? If so, how content were they with the work that they were doing? You should look at a firm's online portfolio to gain a better understanding of the experience that the organization has had. What you see should leave you wholly bewildered and speechless. 
Learn more about the products
Next, consider the various product categories that are offered. Check the company's product page to see whether they provide different worktop options, such as marble or quartzite, if you're seeking one. Almost all countertop installation companies offer granite countertops. Do they offer a variety of looks and patterns that let you get the precise look you had in mind for the finished product?
Make sure the company is professional
Putting your money in the hands of unsupervised labor is not a good idea. So with whom exactly will you be working? Verify that every company you speak with has the necessary insurance and licenses. It will help distinguish between a sincere and qualified professional and a novice who claims to be able to install countertops or even a con artist who goes all out. Before hiring a company's workers, you should find out how long it has been in operation and what amount of experience each one has. Not sure where to start? Here is our easy process 
Quotes
Ask for quotes from several different Granite Countertops installation companies before making your final decision. It allows you to compare pricing and find the best value for your money. However, even countertops of the best quality will only be as excellent as the skillfulness of the artisans who install them.
The longevity of your surfaces may be cut in half due to a terrible installation, and they may continue to look poor even after the installation is complete. As a consequence of this, you must be very assured that you are only collaborating with the very best.
Because other people are going through this process as well, there is no need for you to be anxious about it. The following is a guide that will assist you in selecting a reliable company to install Granite Countertops Orlando as part of your ongoing home improvement project.
How to find the best company?
Granite Countertops Orlando: Stone Spirit
If you are looking for a company that provides you with the best granite countertops in Orlando, look no further than Stone Spirit. They have years of experience in the industry and know precisely what it takes to produce high-quality countertops. Plus, their prices are very reasonable compared to other companies in the area. If you're interested in knowing more about their services or finding out more about their pricing options, don't hesitate to get in touch with them today!