Granite Countertops Orlando Installation
Top reasons for professional Granite Countertop installation
Replace the countertop material for your kitchen as one of the best ways to modernize it. Replace your outdated counter with a stunning Granite Countertop Orlando to refresh the look of your kitchen, whether you choose natural granite or manufactured quartz.
When installing a new granite countertop, always consult an expert. Experts can help you choose the perfect countertop for your home, but they will also be able to install it properly. Some homeowners make the mistake of trying to do it themselves, leading to ruined countertops and injuries. Always get an installation quote from a professional before starting any project, and know what you're getting yourself into.
Why is it important to install granite countertops with a professional company?
When granite countertops are installed improperly, they can crack or break. It not only damages the countertop, but it can also be dangerous. Water can seep into cracks and cause mold to grow, and loose pieces of granite pose a severe threat to anyone using the countertop. For these reasons, it is essential to hire a professional company when installing granite countertops. A professional granite installer has the training and experience necessary to ensure that your countertop is installed safely and correctly. In addition, a professional installer can offer advice on how to care for your granite countertops and keep them looking their best. When it comes to granite countertops, it pays to hire a professional.
Professional Granite Countertop Orlando Installer
Do you want to install granite countertops to enhance the appearance of your house? The present is the best time, especially if you are remodeling or improving your kitchen. It must be installed, but you must ensure that you will work with a skilled expert to complete the task. Because granite countertops are unique from those constructed of other materials, a professional's help is required when installing them. It would help if you consider hiring a professional granite countertop installation provider for the reasons listed below:
Experience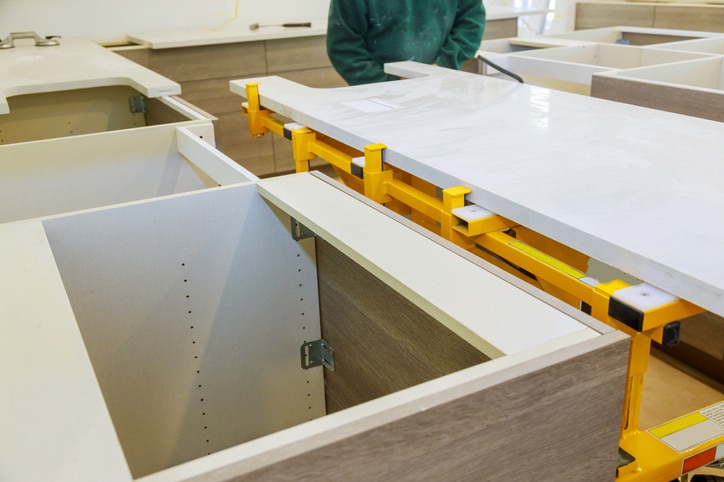 It is crucial to remember that experts have invested a lot of time installing various countertops. They can finish the installation in a short time since they have ways to achieve this, which shows that they are effective. This depends on their strategies, but every business takes steps to ensure their clients won't be let down.
Granite countertops are a beautiful and long-lasting addition to any kitchen. However, granite is a natural stone, and each piece is unique. To ensure that your granite countertops are installed correctly, hiring a company with experience is essential. A company with experience will have a good understanding of the properties of granite and how to work with it. They will also be familiar with the installation process and can complete the job quickly and efficiently. In addition, an experienced company will be able to offer you a warranty on their work. Get peace of mind knowing that your granite countertops are in good hands.
Clean
Professional installations are always immaculate. Never forget that they are the ones who have been charged with finishing the assignment. It shouldn't be a problem because they have the most incredible experience for everyone. Exercise patience and choose candidates with relevant industry experience.
Materials
They are aware of the many materials used in the process. They will be able to guide you on the best options available for your kitchen, even if there is no prior knowledge or experience with this subject. You need to let up on the pickiness since it will just work against you in the long run and make you less effective. Before going further, check that the end outcome lives up to your anticipations.
Color Options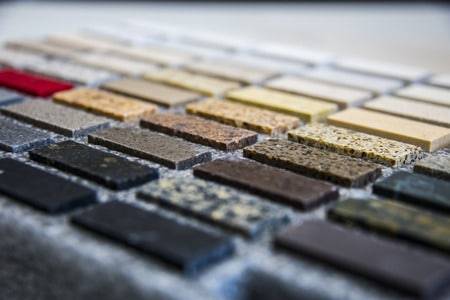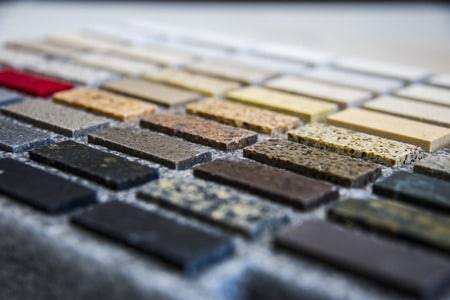 It should be mentioned that they provide a selection of counters. Choosing the material that best satisfies your needs will guarantee that your kitchen has a more appealing appearance. You must make sure that you have complete faith in the results. Giving yourself various installation options for your countertops may help you further.
Regarding granite countertops, there are a wide variety of color options. Whether you're looking for a classic white granite or something more unique, there's sure to be a granite countertop that's perfect for your kitchen. The most popular colors for granite countertops include black, white, gray, and brown. However, granite countertops come in many other colors, including blue, green, red, and yellow. When there is a wide variety of colors available, it's easy to find the perfect granite countertop for your kitchen.
When is the best time to replace countertops?
When deciding whether or not to replace your countertops, there are several things to take into consideration. First, check the condition of the countertops. Are there any cracks, chips, or scratches? If the damages are superficial, you may be able to refinish the surface. But the damage is extensive. Then replacement may be necessary. Second, consider your budget. Countertop replacement can be expensive, so you'll need to ensure you can afford the project. Finally, think about your style. New countertops could be a great way to add value to your home and give the space a fresh look if you're planning on redecorating your kitchen shortly. With these factors in mind, decide whether or not now is the right time to replace your countertops.
Granite Countertop Orlando: Stone Spirit
If you're looking for granite countertops in Orlando, contact Stone Spirit. Our experts will help you choose the perfect granite for your home. We have a wide variety of granite styles and colors to choose from, so you're sure to find the best one for your office or home. 
Stone Spirit offers a range of customization options, so you can perfectly match your countertops to your home's style. 
Call Stone Spirit today & schedule an appointment to view granite countertops in Orlando.
Please send your request for a free quote or call our office: 407.770.0077