Quartz Countertops Orlando: Making – Cost – Installation
Quartz Countertops Orlando: Making – Cost – Installation
Quartz Countertops Orlando are without a doubt the choice that will last the longest in kitchens as a result of the fact that quartz is one of the most rigid materials that can be found anywhere in the globe. In addition to that, they are some of the most beautiful. They are available in a broad range of colors, including apple green and fire engine red, in addition to earthy browns, creams, and blacks with veining and sparkles reminiscent of granite. In contrast to slabs made of naturally occurring stone extracted from the ground, these slabs are manufactured.
What Are the Prices of Quartz Countertops in Orlando?
The price for quartz countertops installation depends on many factors. One of the main factors is the quality of the material. The starting price for quartz countertops can be acound $40+ per sq.ft. The average price per square foot of quartz is $61 for essential quality, $67 for better quality, and $73 for the best rate. An estimated new countertop can cost a homeowner approximately $50 to $100 per square foot. If the countertop size is around 27 feet in length, it would cost about $1300 to $2700.
Quartz Countertops Orlando: How are they made?
To make a slab out of natural quartz, first quartz must first be mined, then processed into dust or an aggregate, and last fused with resin binders under high temperatures and pressures. The hue of the countertop is determined by the pigments applied during the process.
Why is it important to use a professional company when installing quartz countertops?
When it comes to your home, you want only the best.
Quartz is quickly becoming one of the most popular countertops because of its durability & beauty. Quartz is also non-porous. It is resistant to staining & easy to clean.
While Quartz countertops are strong & require little upkeep, they are also very delicate. Only a professional knows how to handle and transport them without damaging them.
Professionals have the proper tools & equipment to install countertops without damaging cabinets or floors. They will also seal the gaps correctly to prevent water damage.
Professionals can help guide you to a selection that compliments your existing décor and furniture.
The advantages of professional Quartz Countertops Orlando installation
Professional installation is undoubtedly a service you should consider regardless of the sort of high-quality stone you select. With the correct information and skills, you might be able to DIY this home improvement, but nothing comes close to the knowledge and skill that a professional installer can offer.
Help with planning and design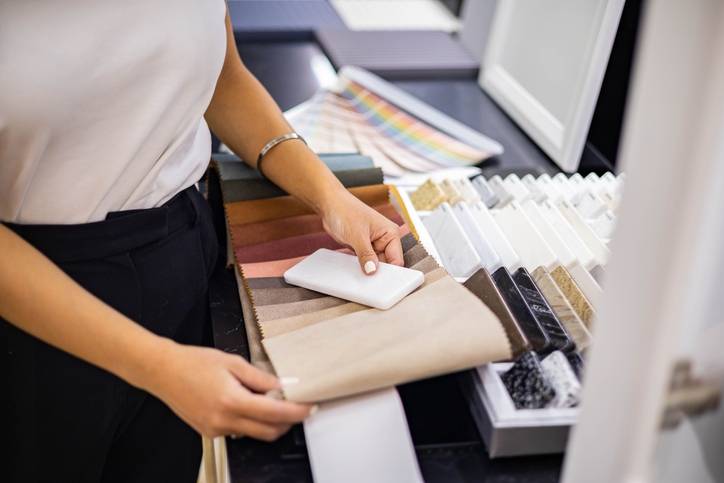 Do you have a plan but don't know where to begin? Experience from a professional installer will undoubtedly be helpful at this time. They can carefully work with you to determine your goals, assess your present setup, and even look into motivating examples.
With the help of a pro, you can remove all doubt from the countertop installation planning process and proceed confidently.
Results of a professional grade
When working with a pro, you really do get what you paid for. Despite the temptation to do the installation yourself or hire a friend of a friend, it can be beneficial to invest a little bit more to employ a professional.
Many steps in installing a countertop need precision, cautious handling, and experience. When a job calls for measuring, cutting, reshaping, laminating, and other tasks, a skilled installer will show up prepared with the expertise and tools needed to finish the work competently the first time.
After spending the time, effort, and money necessary to install a countertop, the last thing you want to do is facilitate a repair or have to start over sooner than you intended. With installation from a market expert, you can enjoy results of the highest caliber for many happy years!
Avoid expensive mistakes
Accidents can happen, but they happen much less frequently when a professional is around. Being so hefty, excellent stone can be risky to move without the proper tools and training.
If a countertop were to crack and fall, you might get hurt, and you'd have to pay to replace the damaged countertop. Hiring a professional countertop installation reduces the risk of damage while ensuring that the materials will be replaced because most carry insurance.
Conclusion
When making important decisions for your home, you want only the best of the best. Hiring a professional company to install your quartz countertops ensure that they will be installed correctly and without any damage. They will also be able to help guide you in choosing the perfect color and style for your home. Your satisfaction is their number one priority!
Quartz Countertops Orlando: Stone Spirit
If you're looking for quartz countertops in Orlando, contact Stone Spirit. Our company is dedicated to providing the highest quality materials and services possible. We have a wide range of quartz countertops to choose from, so you're sure to find the perfect one for your home.
Stone Spirit offers a variety of installation options, so you can be sure that your countertop will look amazing when it's finished. Our design specialists can help you find the best material for your home or office.
Contact us today for a free quote or learn more about our products and services.