Porcelain Countertops Orlando
Are you looking for porcelain countertops in Orlando? There is a considerable increase in demand for porcelain countertops in Orlando to be utilized in interior building projects. Porcelain can be used in kitchens, bathrooms, living room spaces, and offices. The utilization of porcelain for applications other than floors, walls, and facades is a trend that has recently gained pace and can be seen emerging at various national and international fairs and events. This trend can be seen appearing in a variety of countries across the world.
Porcelain countertops in Orlando are suitable with everything else in the décor for various reasons that may be found in multiple settings. The type of undertaking currently under consideration would benefit tremendously from utilizing this excellently resistant and aesthetically pleasing material, in addition to its superior technical qualities.
If you are considering porcelain material for countertops, walls, floors, or other applications, the following is a summary of additional advantages to take into consideration:
What are the applications of porcelain material for home or office design?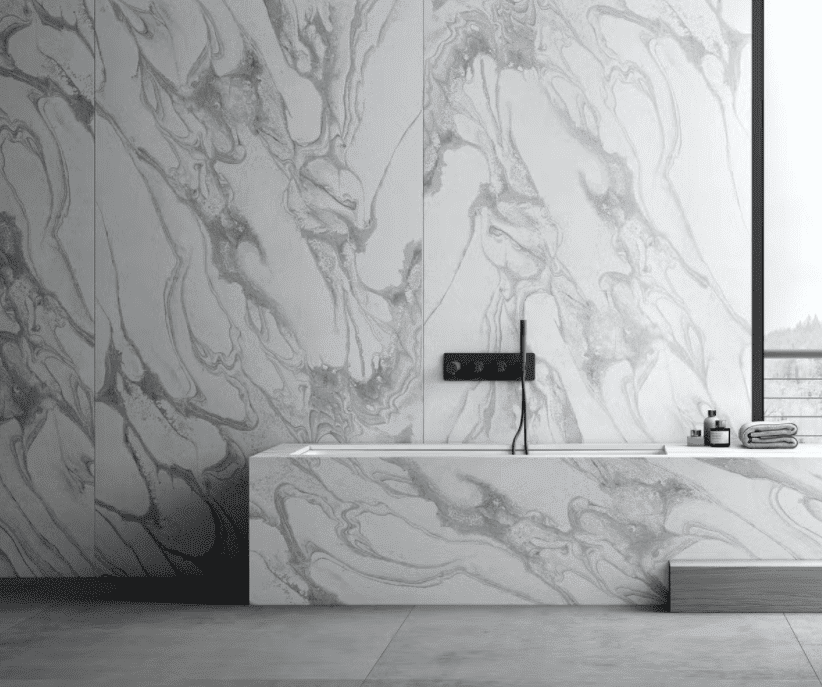 Porcelain material can be used in various ways to add beauty and durability to your home or office. For example, porcelain countertops for kitchens are trendy and extremely popular due to their elegant appearance and easy maintenance. Porcelain floors are also becoming increasingly popular, as they are more durable than traditional tile floors and offer various design options. In addition, porcelain walls can create an elegant and stylish look in any room. Porcelain is also becoming increasingly popular in outdoor areas such as patios and decks. Thanks to its durability and easy maintenance, porcelain is an excellent choice for various home or office design projects.
Cost-benefit
Porcelain tile is preferable to natural stones in terms of the cost-benefit ratio. It is in addition to the fact that porcelain tile maintains its visual appeal and has a high residential value.
When considering countertop materials, porcelain is often overlooked in favor of more popular options like granite or marble. However, porcelain offers several advantages that make it well worth considering for your kitchen or bathroom. For starters, porcelain is highly durable and resistant to scratches, staining, and heat. It's also effortless to clean and maintain, and porcelain countertops can give any room an elegant, sophisticated look. Best of all, porcelain countertops are affordable, making them an excellent value for your money. So if you're looking for a high-quality, low-maintenance countertop option, porcelain is worth considering.
Low porosity and high strength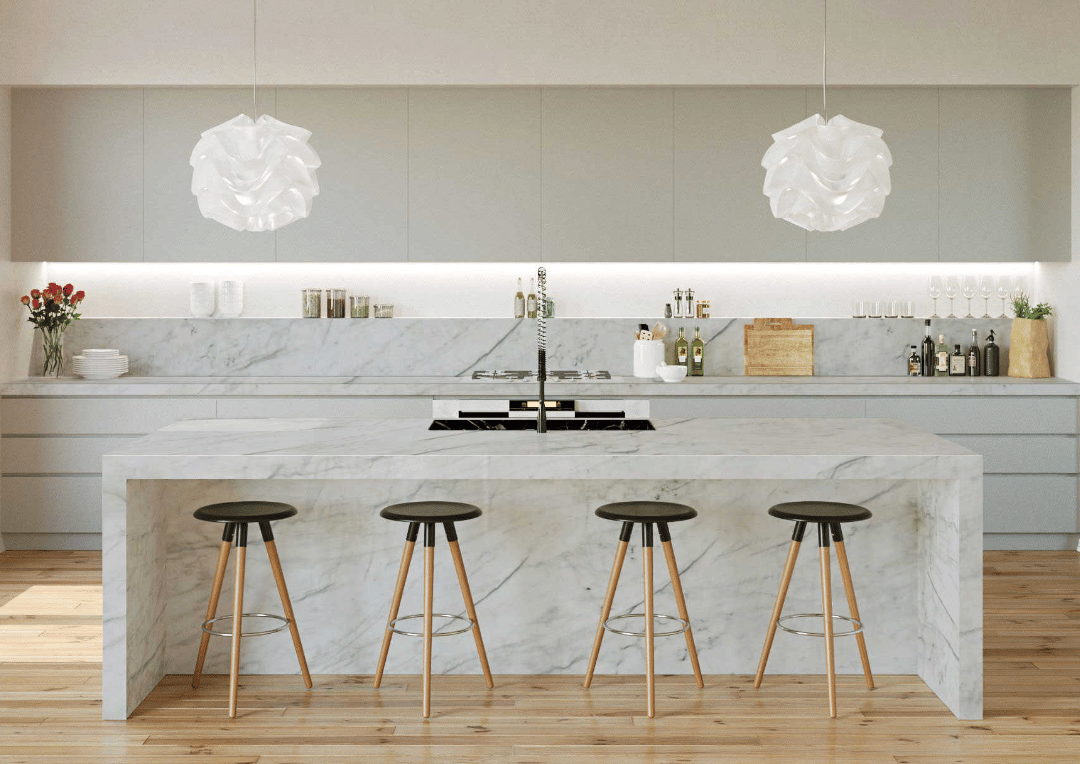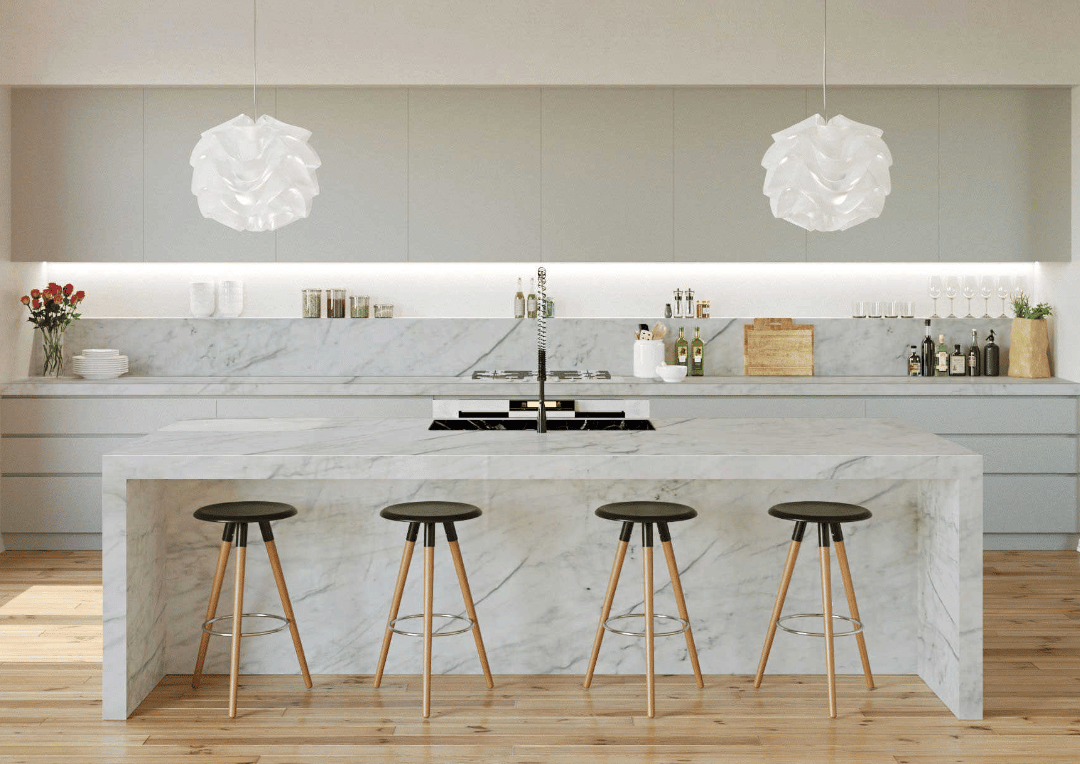 Ceramic coatings are an excellent choice for usage on kitchen countertops and in other gourmet areas due to their low porosity. It assists in reducing the visibility of stains, the accumulation of dirt, and the growth of mold and germs in the environment.
Additionally, the material possesses a high level of mechanical resilience to variations in temperature. For instance, it can accept pans that have just been pulled from the fire, demonstrating the material's capacity to withstand sudden temperature changes.
Aesthetics
Because of digital printing technology developments, porcelain tiles manufactured today can have surface characteristics that are eerily similar to those produced by natural materials. This is possible for the tiles to have a surface that resembles natural materials.
The industrial processes used to alter them also have a remarkable aesthetic uniformity, which is a direct result of this process. It allows you to select components that adhere to a more streamlined pattern or even a massive plate with sharply delineated graphics.
Variety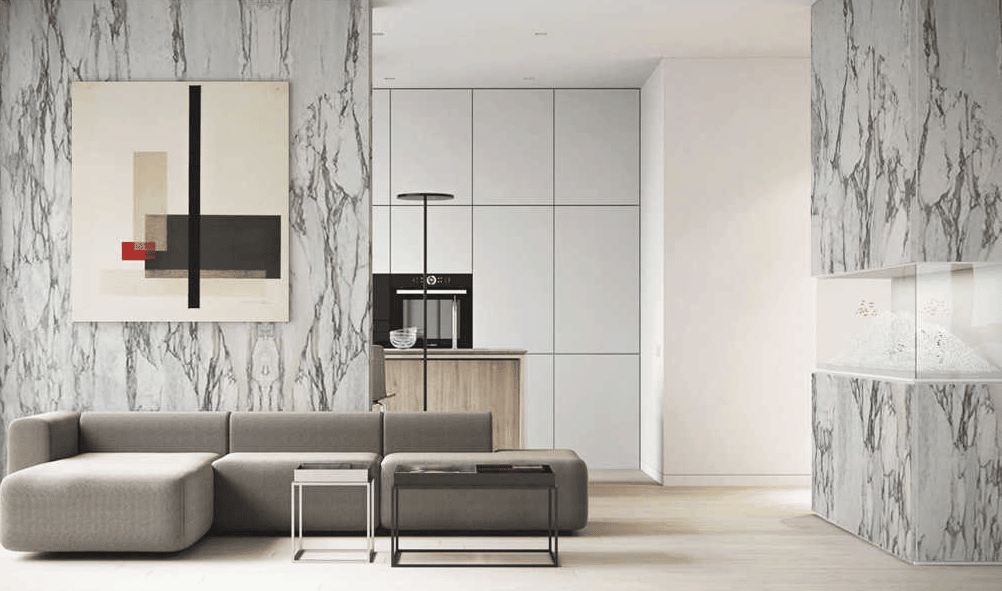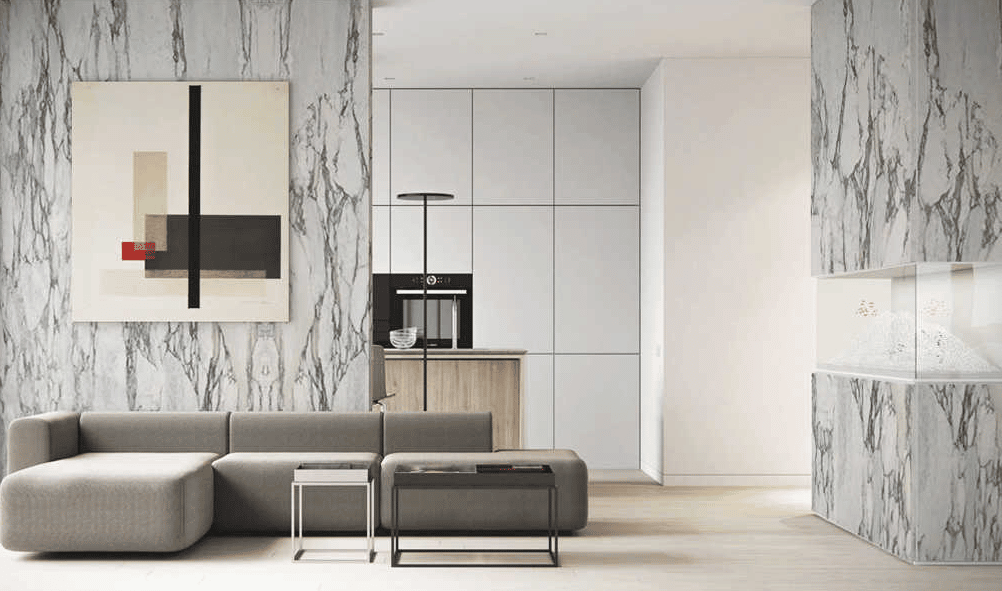 Large covers, which may measure up to 2.40 meters by 1.20 meters, often give a better application on countertops since they do not require any cutting or junctions of other parts to compose a single surface. In addition, large coverings can measure up to 2.40 meters by 1.20 meters. These coverings can be as large as 2.40 meters by 1.20 meters in size.
Porcelain countertops are a beautiful and durable option for any kitchen. While they are typically available in white or cream, porcelain countertops can also be found in various colors. Gray, black, and even green porcelain countertops are becoming increasingly popular. No matter what your personal style may be, there is sure to be a porcelain countertop that is perfect for your kitchen.
Ease of cleaning and maintenance
One more quality of porcelain tile that distinguishes it from natural goods is its ability to be sliced to extremely thin thicknesses. One further quality that sets porcelain tile apart from other types of tile is its ability to imitate the appearance of natural stone.
There is a wide variety of simple finishes to clean, and the ease with which those finishes can be changed out if they need to be repaired are also essential differentiators.
Why are porcelain countertops better than other countertop materials?
Porcelain countertops are popular in kitchens and bathrooms because they are attractive and durable. Porcelain is a type of ceramic, but it is more refined and harder than other ceramic materials. Porcelain countertops are made from a mixture of clay, minerals, and water fired at high temperatures. This process makes porcelain extremely hard and resistant to scratches, stains, and heat. In addition, porcelain is non-porous so it won't absorb liquids or harbor bacteria. Porcelain countertops are available in various colors and finishes, making it easy to find a style that suits your taste. And because porcelain is so durable, it will maintain its beauty for years to come.
Stone Spirit provides high-quality fabrication and installation services for all countertop materials, including porcelain, quartz, granite, quartzite, laminate, etc. Stone Spirit's specialists are dedicated to providing their clients' with outstanding customer service and quality products that will last a lifetime.
Porcelain Countertops Orlando: Stone Spirit
Stone Spirit is the best Porcelain Countertops company in Orlando. Their team can help you find the perfect countertop for your kitchen or bathroom. They offer a wide range of quality materials, including granite and marble, to meet your needs and desires.
Send your online request for a free quote or call us today: 407.770.0077