Quartz countertops color Orlando enables homeowners to top select from a wide variety of colors and themes for their kitchens, living rooms, bathrooms, and other areas. The professional quartz countertops companies here assure their customers the best countertops according to their tastes and preferences. The quartz countertops manufacturing companies here subject the pure variety of quartz irradiation as well as heat treatments. Consequently, the customers can choose their quartz countertops from a wide spectrum of color stones, including Milky Quartz, Rose Quartz, Citrine, Blue Quartz, and more.
Choosing the color for your quartz countertops
You will be choosing quartz countertops for your home from an amazing collection of countertops in a variety of colors. It is likely to find it tough to make the final decision because of the variety of color options available here. You can simplify the process of color selection and, at the same time, make your selection the very best just by following a theme. If you consider the color of other furniture in your home, you can easily choose a color for your countertops that matches. Also, you can make your selection more amazing if you go for quartz countertops in light colors for your kitchen and bathroom and dark colors for other rooms. Moreover, when you have quartz countertops in your home, your cleaning work will be easier. Especially, the countertops that are in a dark color are very easy to clean. Though quartz countertops are durable, discoloration may happen if they are installed outdoors. Hence, while choosing Quartz Countertops Orlando, you may find out from the contractor or from the customer service professionals whether the countertops will remain with the same beauty through the years.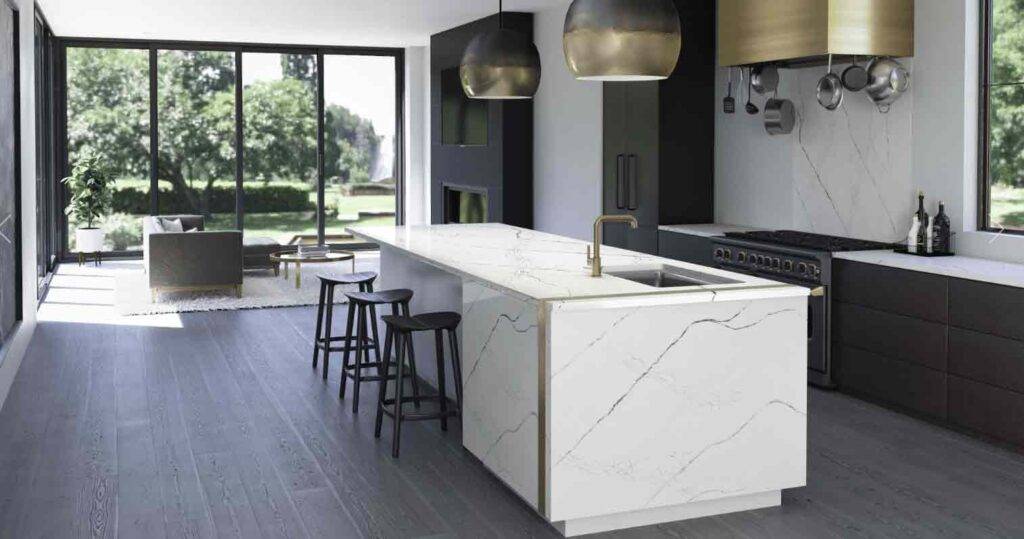 Durability, sturdiness, stunning appearance, exciting colors, and amazing textures make quartz countertops the best and the most widely accepted alternatives to granite countertops. You need not seal quartz, and quartz countertops are easy to maintain. Quartz can withstand hard use in the kitchen, and it won't stain easily. Also, quartz is scratch-resistant and is very suitable for daily use in the kitchen. Floor cleaners and cosmetic products will not affect the quartz countertop in your bathroom. View more quartz colors ideas
Quartz Countertop Colors show a steady upward trend mainly because of the various advantages of quartz countertops. The majority of homeowners in Orlando prefer quartz countertops mainly because they are the products of professional companies that guarantee the quality and durability of the products. The manufacturers mix ground quartz with polymer resins, metal or glass flecks, and color pigments to make the countertops appear natural and shiny.