Kitchen countertops and backsplashes 
Countertops & backsplashes are hardworking elements that cover large areas of the kitchen. The choice of material for these areas plays a key role in its overall design. 
Create a stylish combination you'll love with these ideas for kitchen countertop and backsplash pairings.
With excellent quality of granite, quartz, and marble, kitchen countertops, and backsplashes, style and functionality go hand-in-hand. Backsplashes are not exposed to wear and tear. Therefore it's a perfect place for more delicate materials. But at the same time, the surface has to be easy to wash and durable. Nowadays, the kitchen is the place where a variety of tasks take place beyond food preparation and eating. In many homes, the kitchen has become the central place of the home. So kitchen countertops and backsplashes have to look great.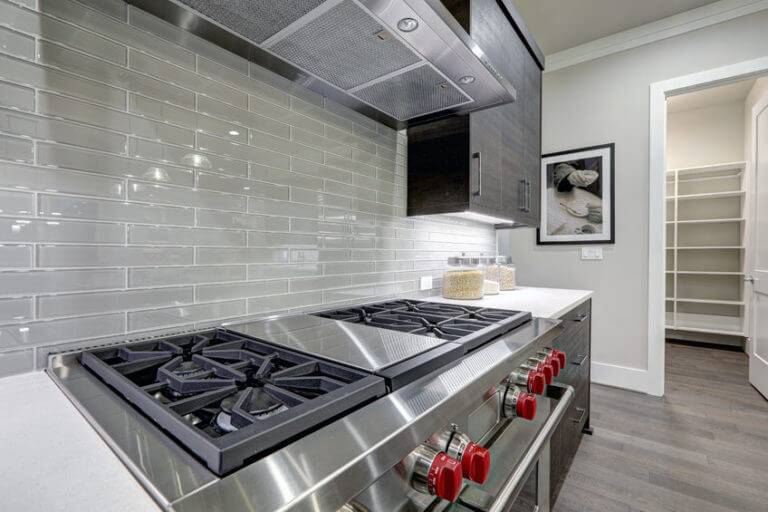 Since there are many different tasks, sometimes it makes sense to incorporate different materials in different places of the kitchen.
For example, marble is a great stone where there is not going to be a lot of action. It is a porous and soft stone, so some staining and damage might occur.
Marble is usually great for bathrooms or for the areas of the kitchen where there is not as much action is going to happen. Granite and quartz countertops are both very durable materials. So they can be installed in heavy-duty areas of the kitchen. So before making the final decisions for kitchen countertops and backsplashes, think through the functionality of the kitchen, tasks that are going to be done, design, and personal preferences. Feel free to browse this gallery for inspiration.
Quartz is a much harder material. So if there is a chance of damaging marble, then a quartz countertop might be a better option. 
This material is very sturdy, non-porous. Quartz countertops have become extremely popular within the last several years. So a lot manufacturers increased the supply of colors available. So nowadays, there are hundreds of choices of colors and different variety of pattersn.