Kitchen Countertop Replacement Orlando
Kitchen Countertop Replacement Orlando
When it comes to kitchen Countertops, most people think about granite, stainless steel, and other high-end materials. But what about budget-minded homeowners? What about those who want a kitchen that looks good but doesn't break the bank? If you fit this category in Orlando, Florida, you may be interested in kitchen countertop replacement. Learn important factors about countertops. From cost estimates to installation tips, read on to learn everything you need to make your kitchen countertop replacement a success!
What is important to consider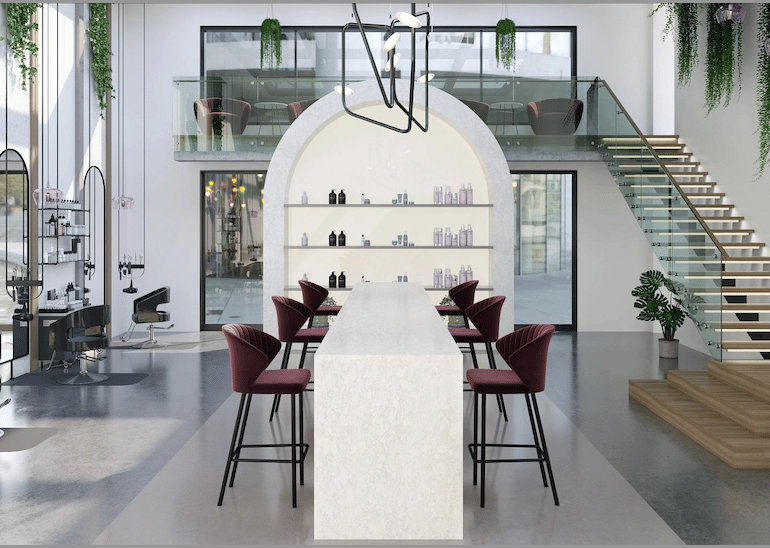 When buying countertops, there are several things that are very important to consider.
The first decision should be which material you wish to buy.
Size & shape of the new countertop – kitchens come in different shapes and sizes. Make sure that the new countertop fits perfectly into your space so that it looks good and functions well.
Cost: Countertops can vary in price depending on the manufacturer, materials, and slab sizes. Knowing prices and what kind of budget you're working with is important.
Types of Kitchen Countertops
Many types of kitchen countertops can be used in a home kitchen. These include granite, stone, butcher block, quartz, and marble. Each of these counters has its benefits and drawbacks.
Granite is a popular kitchen countertop type because it is beautiful and durable. However, it can be expensive to install and maintain. Stone is also popular because it is natural looking and easy to clean. A butcher's block is a good option for people who want a traditional look in their kitchen on a limited budget. Quartz is a popular choice for people who are looking for an affordable countertop option that still looks high quality. Marble, on the other hand, is very expensive but has a high-end appearance.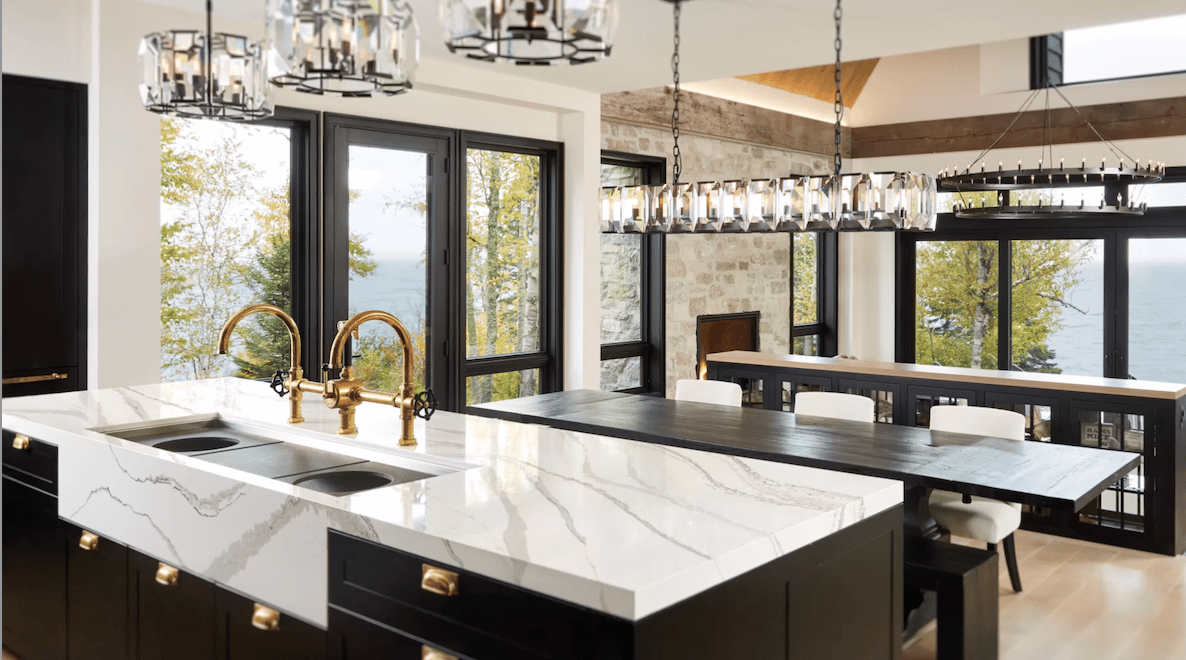 What types of kitchen countertops exist?
There are a wide variety of types of kitchen countertops available on the market today. The most popular countertop type is granite, prized for its durability and unique beauty. Other popular countertops include limestone, soapstone, marble, and quartz.
Are you looking for a countertop replacement in Orlando? Stone Spirit can help! We have a wide variety of materials available, including:
Granite Countertop
Granite countertops are highly durable & long-lasting material. It is perfect for high-traffic areas or kitchens to create a more traditional look.
Quartz Countertop
Quartz countertops became popular because of their sleek appearance & low maintenance. Manufactures also offer a lot of styles and colors nowadays, so it is easy to find the perfect color.
Ceramic Countertop
Ceramic is a popular choice because it has a modern look that works well in any kitchen style. It is very easy to clean and comes in many colors & patterns to complement your design preferences.
Why consider kitchen countertop replacement?
Kitchen Countertop Replacement Orlando may be something you are considering if your kitchen countertops are outdated or damaged. Kitchen countertop takes a lot of abuse, so it is not surprising that they eventually need to be replaced. There are many material options for countertops, so you can choose something that fits your style and budget. Kitchen Countertop Replacement Orlando can also help increase the value of your home. New countertops can make it more appealing to potential buyers if you wish to sell your home in the near future. Kitchen Countertop Replacement Orlando is a great way to update your kitchen and increase the value of your home.
7 steps to replace kitchen countertops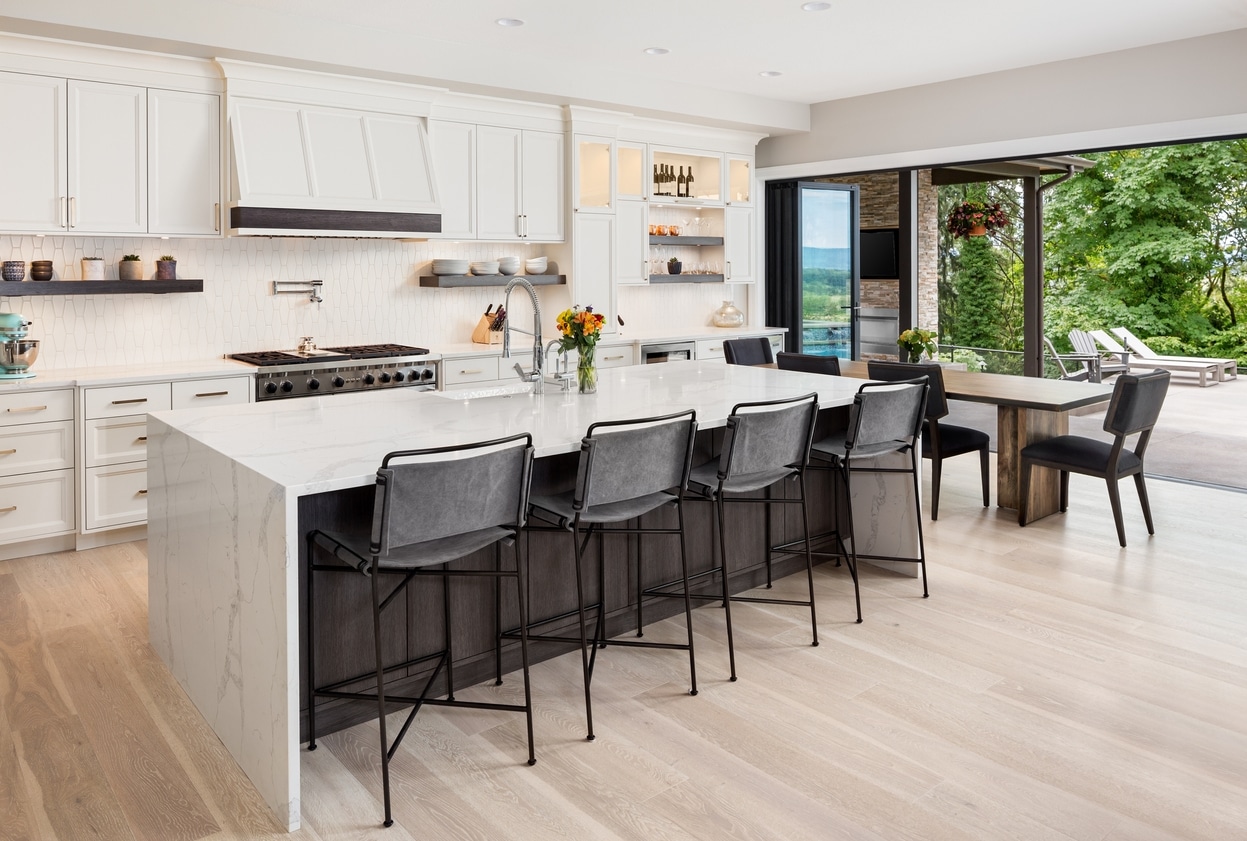 Replacing your kitchen countertops can be a big project, but it doesn't have to be overwhelming. Here are the main steps you'll need to take:
Choose countertops: Decide on the material, color, and style you want.
Get Free Quote
Schedule measurements
Confirm the layout
The fabrication process usually takes around 7-10 business days
Confirm installation
Enjoy your new countertops!
Are you interested in replacing your kitchen countertops in Orlando? Contact Stone Spirit today! Our team of experts will help you find the perfect material and design options that fit your needs.