When selecting countertops in Orlando, it can be a tough decision to decide which one to buy. Quartz and granite are two popular options that homeowners often debate between. 
Not only do countertops serve as a functional surface for all your culinary creations, but they can also add a touch of pizazz to your kitchen (did someone say "hello, statement piece"?). 
And let's be honest, who doesn't want to impress guests with a sleek new countertop during their next visit?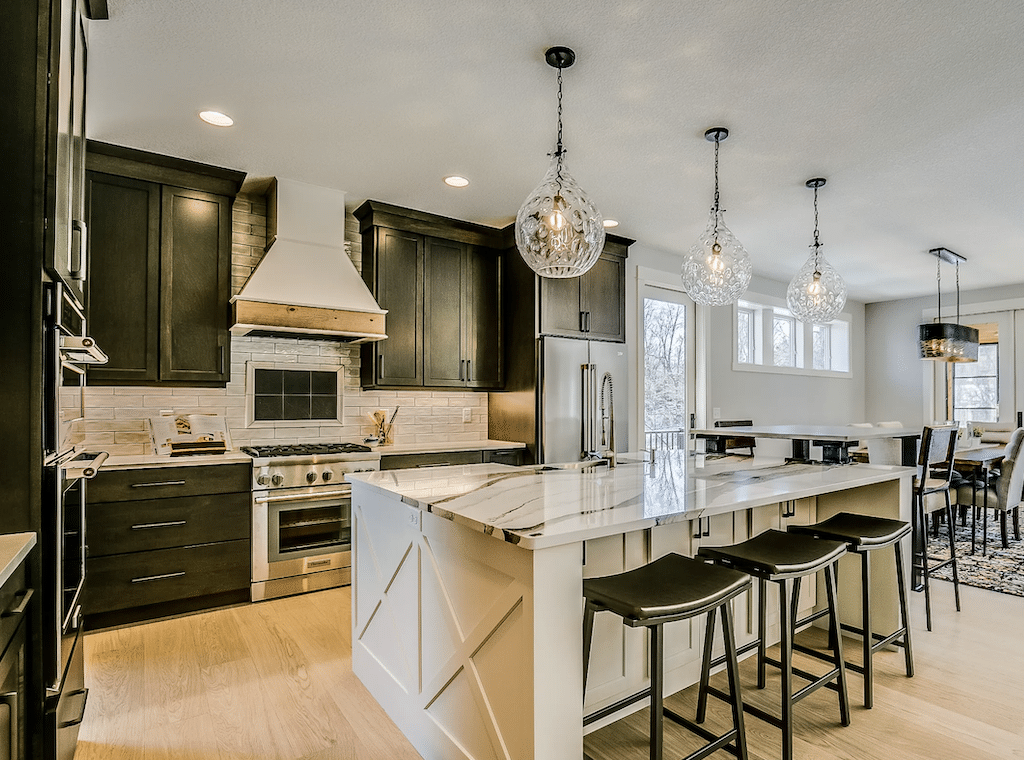 Where to Buy Countertops
Making the decision to select countertops for your Orlando home can be a smart move. Not only do they add beauty and style to any room, but they also provide one of the most cost-effective ways to transform and upgrade your living space. 
Whether you're looking for laminate, quartz, granite, or marble countertops in Orlando, there are plenty of options. You should make several considerations, such as durability, beauty, and cost, before investing money in any kitchen product. In this blog, we will compare granite and quartz countertops.
Granite Countertop
Granite is a unique natural stone formed from molten magma. Granite countertops can withstand high temperatures, making them ideal for cooking and baking. Moreover, there are various varieties available in terms of colors and patterns. So, it is easy to find one that matches your kitchen decor.
Quartz Countertop
Quartz, on the other hand, is an artificial material that is manufactured by grinding quartz crystals and encasing them in resin. It is also very durable and heat resistant. Quartz countertops are non-porous and do not absorb liquids, so they are also stain-resistant and hygienic. Quartz has a more uniform appearance than granite, which some people prefer. There are lots of color options for quartz countertops in Orlando.
Quartz vs. Granite Countertops What's the Difference?
Are you deciding to renovate your kitchen or bathroom and trying to decide between quartz or granite for Orlando countertops? 
Both materials are popular and durable options but have some key differences. The key differences between quartz and granite countertops mainly are in durability, look, and manufacturing process. Let's explore those differences below.
Maintenance: Quartz vs. Granite
Granite requires regular sealing to prevent stains and spills from seeping into the stone. Quartz is a non-porous material and does not require sealing. 
The non-porous nature of quartz makes it easier to clean than granite, although both require regular cleaning.
Appearance: Quartz vs. Granite
Granite is a natural gemstone that comes in various colors and patterns, created by natural formations in the rock. 
Unlike natural stone, quartz is made of man-made materials and can be crafted to resemble natural stone, although its appearance is typically more uniform.
Sustainability: Quartz vs. Granite
Sustainability-wise, both materials have their advantages and disadvantages. Granite is a natural resource that requires energy to mine and transport, but it can be recycled because it is a natural material. 
Alternatively, quartz is a synthetic material that requires energy to produce but can be recycled after production. So it makes a perfect choice for countertops in Orlando. 
Durability: Quartz vs. Granite
Both quartz and granite are durable materials. However, quartz is known for being a bit more durable than granite. 
Quartz comprises approximately 93% natural quartz and 7% resin, making it a very hard material. It is also scratch-resistant and heat-resistant. 
Granite is also very durable but not as hard as quartz. Granite can also be prone to cracking or chipping if it is mishandled.
Beauty: Quartz vs. Granite
Quartz is an artificial material, which means that it can be engineered to have various colors and patterns. This means that quartz countertops can complement any interior design. 
Conversely, granite is a natural material, so the color and pattern will vary from slab to slab. It can provide a unique and natural look to any kitchen or bathroom countertop.
Cost: Quartz vs. Granite
Quartz countertops are often more expensive than granite countertops. This is because quartz is a manufactured material requiring more labor and manufacturing.

Natural material such as granite, on the other hand, requires less manufacturing, making it a more cost-effective choice.
The price of these countertops highly depends on the quality of the material and the size of the countertop. So, make sure you decide what size countertop you want.
Both quartz and granite are perfect options when it comes to countertops. Quartz is more durable and versatile in colors and patterns, while granite is more natural and cost-effective.
Ultimately, the end decision will depend on your personal preferences and needs. However, if you want the best of both worlds, Stone Spirit Inc offers a great selection of high-quality quartz and granite countertops in Orlando.
Stone Spirit Inc: Top Choice Countertops
If you are looking for high-quality countertops in Orlando, look no further than Stone Spirit Inc. We provide a wide range of natural stones, including granite, perfect for any countertop project. 
We also offer quartz countertops in Orlando, made from premium high-quality materials and expertly crafted to ensure durability and beauty. 
With years of experience, Stone Spirit Inc is a trusted and reputable company you can rely on for all your countertop needs. Stop by Stone Spirit to view all possible options of countertops in Orlando options for your home or office. Our designers will work closely with you to match the colors and find the best countertop material that fits your personal preferences and the design of your home or office.