Granite Countertops Slabs in Orlando
Are you looking for granite countertops slabs in Orlando? More than simply, the granite slab's beauty should be considered while choosing it. It immediately affects the countertop's performance, lifetime, and toughness. A carefully picked slab can endure the rigors of everyday usage, fend against stains and scratches, and keep its classic elegance for years to come. On the other hand, a haphazardly selected slab could cause unhappiness and jeopardize the intended result of the remodeling job.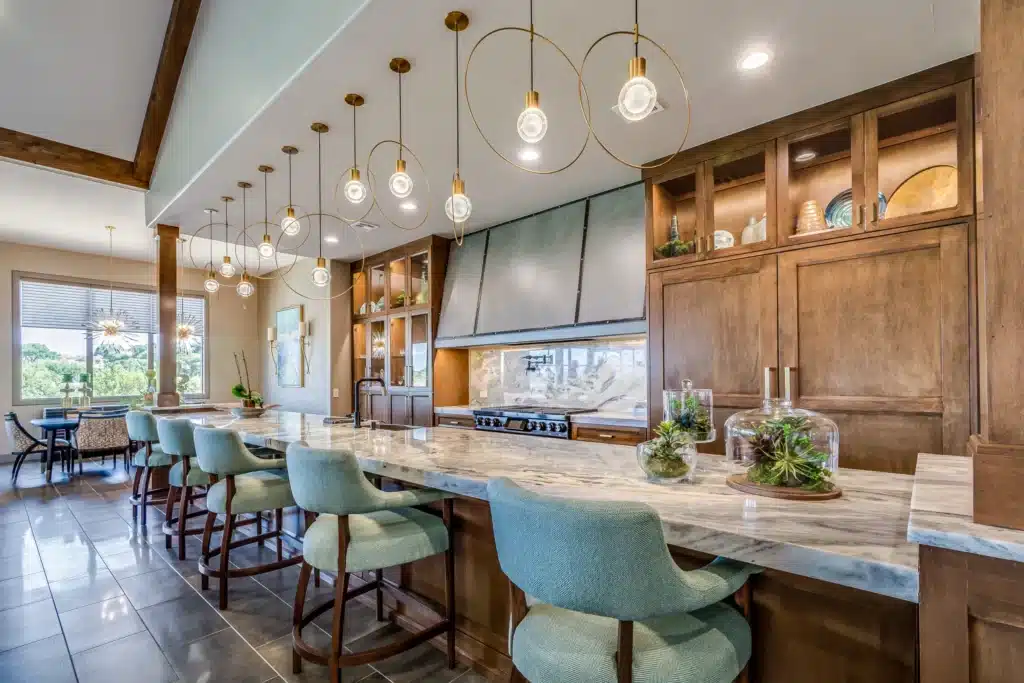 How Can I View Granite Countertops Slabs in Orlando?
Visit Showrooms to view Granite Slabs
Make a note of the locations and business hours of the providers. Take into account elements like their accessibility for showroom visits or consultations, as well as their closeness to your house or project location. If necessary, it is also advantageous to enquire about their delivery and installation services.
You may find granite suppliers who are compatible with your project objectives and have a track record of producing high-quality countertops. The selection process following step, which involves visiting showrooms and weighing your selections for granite slabs, will be made much easier because of the solid groundwork laid forth.
Schedule appointments with reputable granite suppliers
Schedule meetings with reliable granite suppliers in Orlando. Make arrangements for showroom visits or talks with the vendors. By making an appointment, you can be sure that you'll get individual attention and plenty of time to consider your alternatives for granite slabs.
Observe the available granite slab options
Take the time to look over the many different granite slab alternatives when you visit the showroom. Usually, slabs are shown in showrooms in a range of hues, patterns, and finishes. To fully grasp the options, go through the showroom and take note of the wide array of choices.
Assess the color, pattern, and overall appearance of the slabs
Pay particular attention to the granite slabs' color, pattern, and general aesthetic as you go around the showroom. Take into account how each slab fits with the specifications and preferences you established for the project in the earlier phases. Search for patterns and colors that increase the visual attractiveness of your room and go with your preferred style.
Consider how the slabs work with the current fixtures in your bathroom or kitchen. The differences in color and pattern from one slab to the next should be noted since they add to the individuality of each item. To ensure that the slabs produce the ideal mood, take into account how they could interact with the lighting in your room.
Consider the size and thickness of granite slabs
While searching for granite slabs, it's important to consider the size and thickness requirements for your countertop. Be sure the slabs in the showroom will fit the space you have set aside for a countertop. It is important to identify any slab sizes that might necessitate seams or several pieces in order to provide the necessary coverage.
Moreover, think about the slabs' thickness. When compared to thinner slabs, thicker slabs can give off a more solid and opulent appearance. Consider how various thickness variations could affect the overall design and use of your countertop.
Evaluate the quality of the slabs
It's critical to evaluate the granite slabs' quality to make sure you select a long-lasting and sturdy solution. Check the slabs carefully for any obvious flaws or faults. Look for any surface flaws that might compromise the slab's integrity, such as fractures, chips, or scratches.
Look closely at the slabs' edges for any indications of corrosion or shoddy construction. Pay close attention to the slabs' overall appearance to make sure the smoothness and gloss fit your standards.
Think about the supplier's standing and find out what quality standards they follow. Reliable providers often obtain premium granite and implement strict quality control procedures. It might be helpful to enquire about the slabs' origin and quality in order to get more information about their general quality.
Research granite suppliers in Orlando
It is essential to look into Orlando-area granite providers once you have outlined your project needs and selected a budget. Search for providers with a good reputation for delivering granite slabs of the highest caliber and first-rate customer support. There are many granite countertops providers in Orlando, but it is important to choose the best countertop company. 
Ask for Referrals
Start by asking friends, family members, or businessmen and women for referrals. Internet reviews and testimonials can also offer insightful information about prior customers' experiences. Seek out suppliers who have received praise for the standard of their granite slabs, the variety of alternatives they provide, and the professionalism with which they handle orders and inquiries from customers.
Conclusion
When choosing a granite slab for your worktops, pay close attention to every last detail to produce a gorgeous and useful countertop that will be a source of pride for years.
The key to designing the countertop of your dreams is to choose the ideal granite slab, consider the important factors, and act intelligently.