5 Quartz Countertops Benefits in Orlando
Do you have a plan for Replacing Countertops in Orlando and trying to understand different countertops, and learning quartz countertops benefits?
Let's explore quartz countertops, then decide. Although granite is the material that comes to most people's minds first when they think of countertops for houses, quartz is becoming more popular. Sales of quartz countertops increased by sixty percent in the early twenty-first century, which is reflective of the fact that their popularity has increased lately. But why is quartz becoming the material of choice for more homeowners? What sets quartz countertops apart from other types of surfaces is their durability. We will go through the top benefits of quartz so that you may better understand why this material is being utilized in home design more often.
1. Quartz is a hard and long-lasting mineral
Countertops in Orlando are often replaced by homeowners when they are not functioning up to their standards. Replacing countertops in Orlando can be expensive, but it is worth the investment. Quartz countertops consist of 90 percent quartz and 10 percent of binding polymers and color pigments. Quartz countertops are very popular in kitchens & bathrooms. These countertops are very hardy and long-lasting due to their substantial amount of quartz. The fact that this material can survive being bumped by utensils like pots and pans, knives, glasses, and plates makes it an excellent choice for countertops. Quartz is resistant to stains, chips, and scratches because of the material's high hardness. Because of their exceptional durability, these countertops may last exceptionally long. If you choose quartz for your countertops, you won't have to worry about fixing chips, scratches, or cracks for a very long time.
2. Ease of maintenance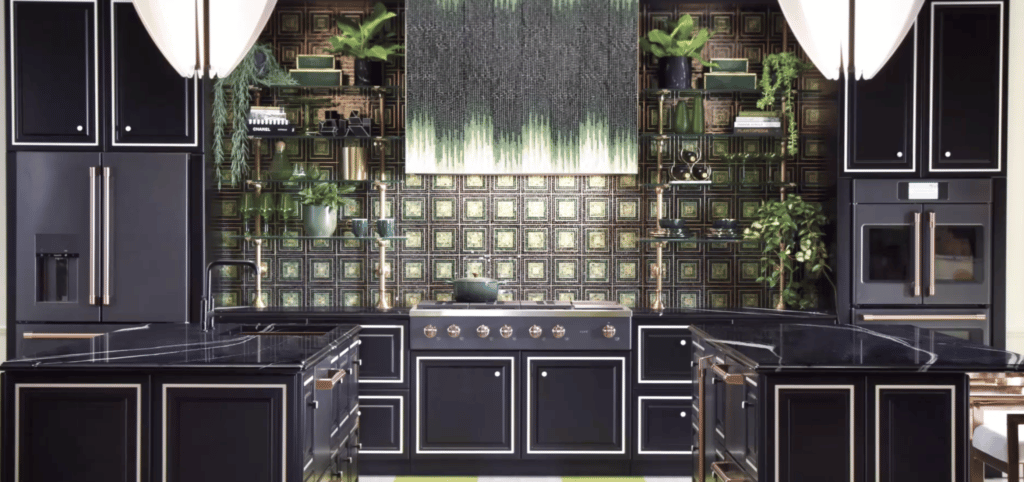 Waxing or sealing natural stone countertops, such as those made of granite or concrete, is recommended for maintaining their appearance. Quartz countertops have the benefit of not having any sealer or wax coating, a common requirement for other types of counters. This suggests that quartz worktops need less maintenance compared to other materials that may be used for countertops. Since quartz countertops are made of a non-porous surface, they are also incredibly simple to clean and maintain. Compared to other materials used for countertops, you won't have to be concerned about removing stains even after cleaning the surface thoroughly. You only need a cleaning cloth or some soap and water to clean them. You do not need to do anything more. With the help of professionals, you can avoid costly mistakes while replacing countertops in Orlando.
3. Quartz countertops are impermeable
Because of the manufacturing process that goes into them, quartz countertops do not have a porous surface. This demonstrates that there are no spaces or fissures through which liquids or spills might potentially penetrate. Quartz countertops provide a wide variety of advantages, and this is just one of them. It signifies that the countertop is considerably more resistant to stains than porous countertops. Porous counters tend to absorb liquids. A surface that is not porous has a considerably lower risk of harboring bacteria. If there are no cracks or holes in the countertop, it is much more difficult for bacteria, viruses, or other germs to settle in there and cause an infection. The smooth, non-porous surface of a quartz countertop is very simple to clean, contributing to the material's higher level of sanitary quality.
4. Uniform look and feel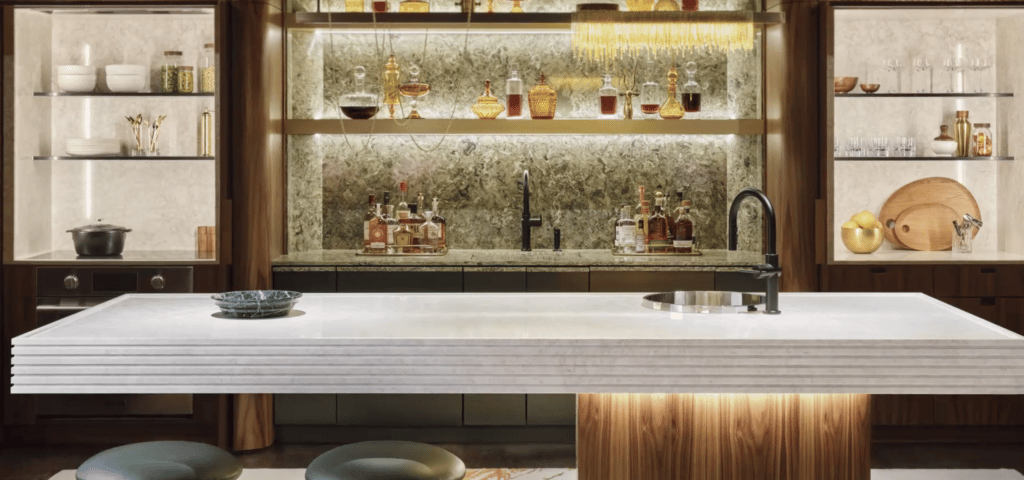 There are often differences in the stone's color and texture since natural stone is a product of nature. There is no assurance that a real stone's color, pattern, or overall look will remain consistent over time. While some individuals do not mind, others prefer their countertops to have a constant look and feel.
This is one of the very many benefits that quartz countertops provide. Quartz countertops are manufactured uniformly, and in addition, they offer a constant appearance and texture. Your kitchen or bathroom will look more appealing due to this change since the countertop will have a more uniform appearance and texture.
5. Easy to fabricate and replace
Stone Spirit is one of the leading professional companies in Orlando, providing quality services in countertops and installation, with a wide variety of products and designs to choose from. Stone Spirit Inc. is a company that specializes in granite, quartz, marble, and other natural stones. They provide countertops and installation services to their clients with their best interests at heart.
Stone Spirit's dedication to customer satisfaction has helped them grow over the years into one of the top professional companies in Orlando, providing quality services in countertops and installation for residential or commercial purposes.
What are quartz countertops benefits?
Quartz is a very low-maintenance material, requiring only regular wiping with soap & water to keep it looking clean. In addition, quartz countertops come in a wide range of colors & patterns, making it easy to find a style that fits your taste. Whether you're looking for a classic white countertop or a more funky pattern, quartz is a great option. As you can see, there are a lot of benefits of quartz countertops.
Why install quartz countertops in kitchens and bathrooms?
There are many reasons to install quartz countertops in your kitchen or bathroom. First of all, quartz is one of the hardest materials on earth, so it is very durable and resistant to scratches, chipping, and staining. Quartz countertops are also non-porous, so they will not absorb spills or harbor bacteria. In addition, quartz is available in a wide range of colors and patterns, so you can find the perfect look to match your décor. Quartz countertops are also easy to maintain; regularly wipe them down with a damp cloth and mild soap. With all of these great benefits, it's no wonder that quartz has become one of the most popular choices for countertop material.
Why Stone Spirit?
Central Florida residents now have a full-service solution for their quartz countertops installation needs. Stone Spirit, which provides the finest stone fabrication and installation services in Central Florida, is pleased to announce that it has launched an online store where homeowners can buy quartz countertop materials at wholesale prices. The company also offers free estimates on all of its products and services and guarantees customer satisfaction on all orders. Visit www.stonespiritorlando.com today to learn more about how you can save money by using Stone Spirit as your go-to source for all things related to natural stone!